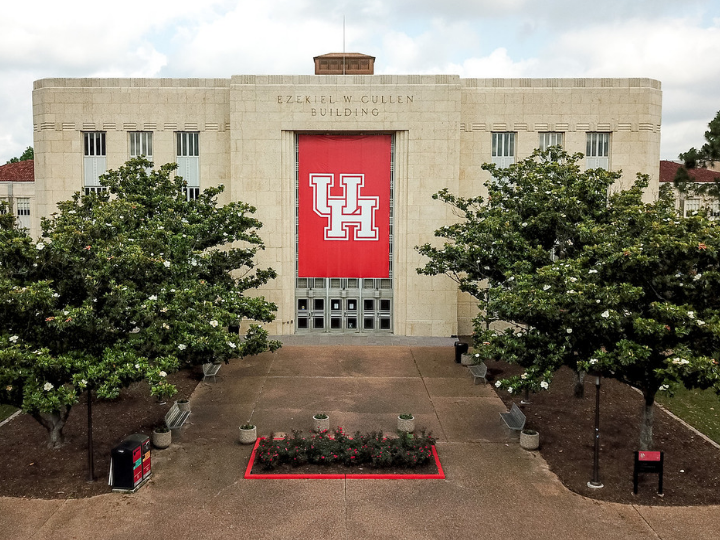 University of Houston students are happy, friendly and appreciate the diversity of programs offered across campus. These are a few of the reasons why UH is listed in The Princeton Review's "Best 385 Colleges" Guide for 2020. The annual list is one of its most popular publications. The nation's leading universities — only 13% of America's 3,000 four-year colleges — are profiled in the book.
The rankings are based on surveys of 140,000 students who attend 385 of the nation's top colleges. The Princeton Review does not rank the colleges in the book from one to 385. Instead, it reports 62 ranking lists of top 20 schools in the book in categories important to prospective applicants and their parents, such which schools have great financial aid, best career services and best campus food.
According to the book's editors at The Princeton Review, student Cougars surveyed had plenty of positive things to say about academics and campus life at UH. The following are excerpts from UH's profile: 
"The 'diversity of programs' brings with it 'a lot of super hands-on programs' and in that, 'the university provides many different ways to get ahead'."
"… The school is near the epicenter of a number of different fields, including healthcare, oil and gas, and many Fortune 500 companies. With all of that, one student says 'It really seems my future is cared for and cultivated here'."
"The university is 'extremely diverse both racially and culturally.' As one student explains: 'No two students sitting next to each other are the same'."
UH is the only public university in Texas to rank in the top 20 for the category of "Lots of Race/Class Interaction." 
"We salute the University of Houston for its outstanding academics and we are truly pleased to recommend it to prospective applicants searching for their personal 'best-fit' college," said Robert Franek, The Princeton Review's editor-in-chief and lead author of "The Best 385 Colleges."
The Princeton Review is an education services company known for its test-prep courses, tutoring, books and other student resources. The company is not affiliated with Princeton University. Published annually since 1992, the book has detailed profiles of the colleges with rating scores in eight categories as well as ranking lists of top 20 schools in 62 categories. 
Click here to see the complete college ranking lists by category.
Information on the survey process and ranking methodology can be found here.
---