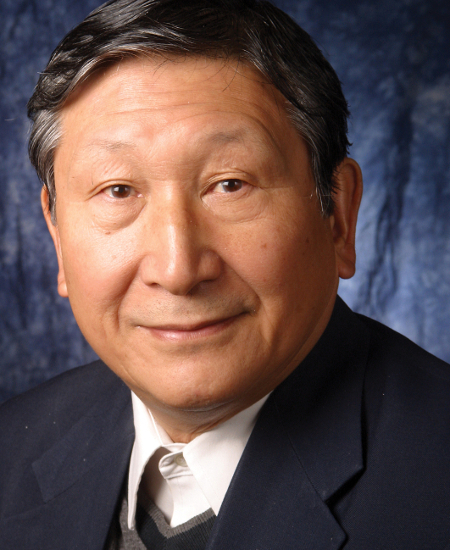 When Thomas Hsu first stepped onto the University of Houston campus in 1980, UH was an emerging research institution, searching for top research faculty to advance the Cullen College of Engineering. To Hsu, then chair of the civil engineering department at the University of Miami, UH offered an attractive incentive: housing for a new research laboratory where he could design and build innovative, experimental equipment to advance structural engineering. 
The Thomas T.C. Hsu Structural Research Laboratory houses the world's only large-size equipment to test wall and shell elements subjected to various types of forces, notably earthquake action. The behavior of these elements, predicted by a theory developed by Hsu, can then be integrated by high-speed computers to predict the behavior of today's infrastructure, including buildings, highways, bridges, offshore rigs and nuclear containment structures.
A $1 million gift from the Hsu family will expand the laboratory and update its equipment to meet the growing and increasingly complex demands for testing modern infrastructure. The gift, eligible for a 75% match from the state's Texas Research Incentive Program, would also accommodate researchers and graduate students in a wider range of civil and environmental engineering disciplines.
Joseph Tedesco, dean of the Cullen College, said the gift will provide the college with much needed lab space and facilities to meet the needs of both faculty researchers and graduate students.
"Thomas Hsu has been part of the Cullen College during four decades of transformative change," Tedesco said. "This gift to expand the Thomas T.C. Hsu Structural Research Laboratory ensures his legacy of cutting-edge scholarship, along with his support for generations of graduate students, will live on."
Hsu received his master's and doctoral degrees from Cornell University, where he and his family have a long, multigenerational relationship. He has received a number of honors and awards, including the American Concrete Institute Arthur J. Boise Award, ACI's highest research award for concrete structures. He is an honorary member of ACI and a distinguished member of the American Society of Civil Engineers.
Eloise Brice, vice president for University Advancement, said the gift will make it possible for UH to offer important research opportunities to future graduate students. "This laboratory, and the equipment that it will house, will allow the Cullen College to remain at the forefront of advances in civil and environmental engineering," she said.
Hsu said the gift is a way to express gratitude for his time at UH. "I would say I'm a very lucky fellow," he said. "I tell my colleagues I am always happy to come to work. The University of Houston has been good to me, and I hope my gift is an incentive for others like me to give back the favor, with thanks."   
---