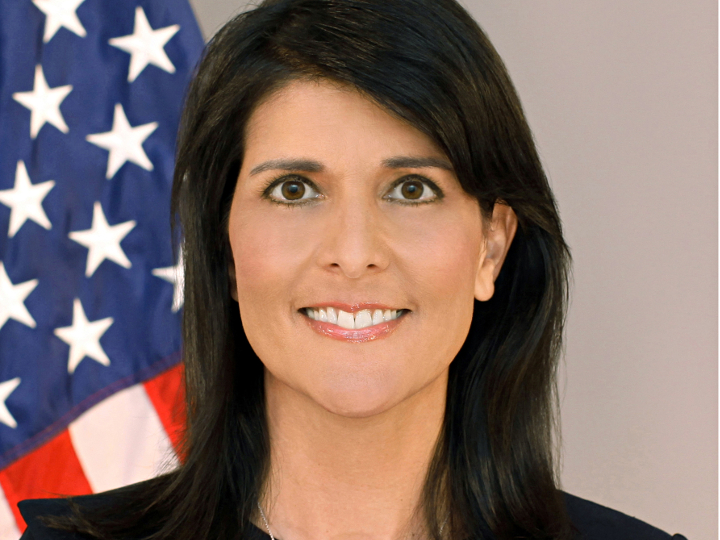 Nikki Haley, the U.S. ambassador to the United Nations, will discuss leadership and global challenges in a special address to students at the University of Houston next week.
Haley is set to speak at 4 p.m. Tuesday, May 22.  Registration for the event has closed, but it can be watched via live stream.
Haley was picked by President Donald Trump to serve as the U.S. ambassador to the UN, a position she has held since January 2017. She also serves as a member of the National Security Council and as a member of Trump's cabinet.
Peter Taafe, vice chairman of the UH System Board of Regents, will moderate a question-and-answer session with Haley following her remarks. 
"Nikki Haley is one of the most remarkable figures in American politics today," said UH President Renu Khator. "A former governor of South Carolina and the first Indian-American to hold a Cabinet-level position, she is recognized for her keen intellect and unswerving dedication to public service. As our United Nations representative during a time of significant geopolitical change, Ambassador Haley can inform our audience and educate our students with firsthand insights into the complex global issues that affect us all. We are privileged to have her visit our university."
Haley, a native of South Carolina, served as governor of the state from 2010 until she joined the Trump administration. She was the first woman named to the Trump cabinet and the second Indian-American governor in the country, after Bobby Jindal of Louisiana.
---