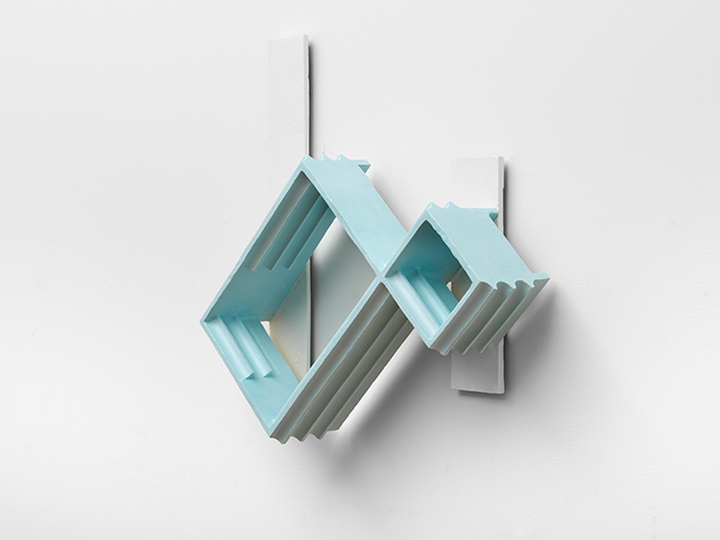 Two new exhibitions at the University of Houston's Blaffer Art Museum (Fine Arts Building, 4173 Elgin Street, Room 120) feature abstract sculptures and digital portraits from iconic contemporary artists Richard Rezac and Alfred Leslie. Both exhibitions make their debut with a reception from 6 - 9 p.m., Friday, Sept. 7 and are free and open to the public. 
"Richard Rezac: Address" will be on view through Saturday, Dec. 8. Organized by the Renaissance Society at the University of Chicago, the exhibition brings together 20 abstract sculptures and a selection of related drawings produced by the Chicago-based artist Richard Rezac over the last two decades. Wall-mounted, freestanding or hung from the ceiling, his mysterious yet familiar forms are composed of wood, glass, aluminum, bronze and paint. Rezac will attend the opening of his exhibition and will participate in two artist talks. His schedule is as follows:

Richard Rezac on Sculpture: Influence, Context, Process: 6:30 - 8 p.m., Thursday, Sept. 6 at the Fine Arts Building, 4173 Elgin Street, Room 110
Gallery talk with exhibition curator Solveig Øvstebø: 6:15 p.m., Friday, Sept. 7 during the opening reception

"Alfred Leslie: One Hundred Characters in Search of a Reader"will be on view through Saturday, Jan. 26, 2019. Inspired by his passion for fiction, Leslie gives us more than a dozen digitally painted portraits of literary characters made since 2013. Leslie's career started in the early 1950s, and he has earned worldwide renown for his abstract and figurative paintings, observational drawings, experimental films, and work as a writer and publisher. His new digital portraits represent one of Leslie's many acclaimed artistic reinventions.
Toby Kamps, Blaffer Art Museum director and chief curator, will talk about Leslie's storied career from 6:30 - 8 p.m., Wednesday, Sept. 12 at Blaffer Art Museum.
"Alfred Leslie is an American master—one of the most accomplished and fearless artists working today," Kamps said. "For this exhibition, he's drawing on a lifetime of reading and showcasing the range of his painterly and imaginative skills in depictions of literary characters."
---