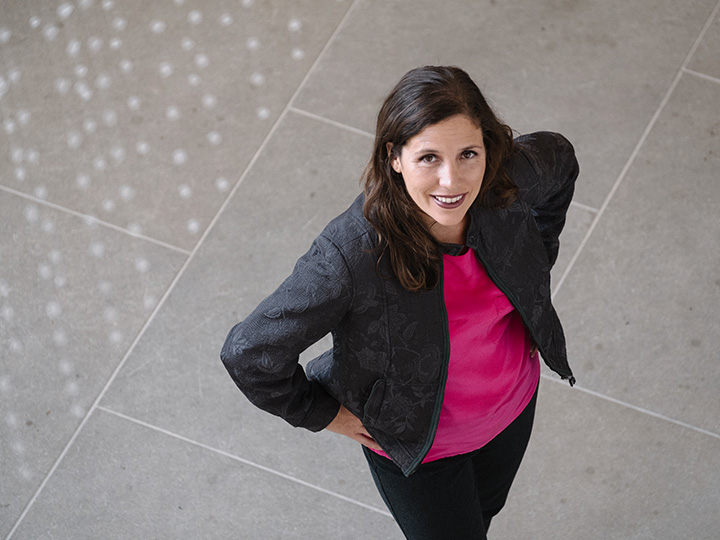 For the first time in its nearly 50-year history, Public Art of the University of Houston System is expanding its staff to ensure sustained leadership and curatorial vision for the collection. As part of a recently developed strategic plan, María C. Gaztambide has been named director and chief curator. Gaztambide comes to UHS from the Museum of Fine Arts, Houston (MFAH) where she served as associate director of the International Center for Arts of the Americas.
"She brings excitement, energy and experience that will be key to implement the vision that has been outlined in our strategic plan and propel us toward the 50th anniversary celebration year in 2019 and beyond," said committee chair Emily Messa, who also serves as UHS associate vice chancellor and UH vice president of administration.
Public Art of the University of Houston System has one of the largest, most impressive art collections in the country with nearly 700 works from internationally renowned artists including Carlos Cruz-Diez, Andy Warhol and Frank Stella.
"I have long admired UH's links to our region's diverse communities," said Gaztambide. "As the UH system-wide public art collection turns 50, I look forward to spearheading its transformation into a program that will build on that legacy through strategic collection stewardship, increased public outreach and engagement and new temporary public art installations."
The hiring of Gaztambide is a crucial part of the Public Art advisory committee's charge by UHS Chancellor Renu Khator to put the "public" back in public art.
"Maria's deep knowledge of Latin American art and culture is a tremendous asset in connecting with our audiences in Houston and beyond," said Kimberly Davenport, committee member and chief curator, Moody Center for the Arts. "We look forward to tapping into her expertise to expand the diversity of our collection."
During her nearly 13 years at the MFAH, Gaztambide led the Documents of 20th-century Latin American and Latino Art initiative, an internationally-scaled digital archive and publications project that gives the public free access to writings by artists, artistic movements, critics and curators from Mexico, Central America, the Caribbean and the United States.
Prior to her arrival at MFAH, Gaztambide served as curator for the Visual Resources Collection at Tulane University's Woldenberg Art Center and worked at the Smithsonian Institution's Archives of American art as field researcher and project coordinator for the museum's Puerto Rico and New York Documentation Projects. She holds an interdisciplinary Ph.D. in Latin American Studies and a Master of Arts in Art History from Tulane, as well as a Master of Arts in Arts Administration from the University of New Orleans.
---