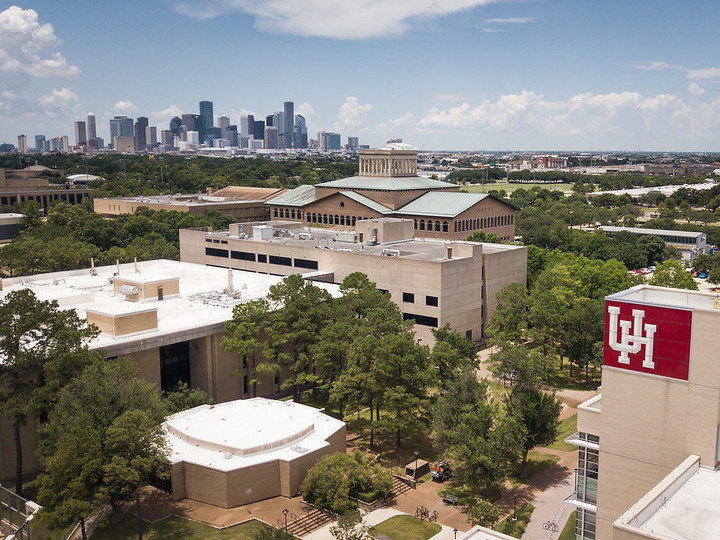 It's official – the group that ranks universities reports that University of Houston is one of the top schools in the nation. The Princeton Review has published its rankings in the new edition of its annual "Best Colleges" book—The Best 384 Colleges: 2019 Edition, their flagship college guide.
The Princeton Review captures it this way: "With more than 120 undergraduate majors and minors, a 594-acre campus, and 45,300 students, the University of Houston is a world-class research institution and fixture in Texas education." 
For the book, the survey chooses 384 best colleges based primarily on outstanding academics.  "We highly recommend each one," said Robert Franek, The Princeton Review's Editor-in-Chief and the book's lead author. "However, we know applicants need far more than an academic rating or ranking to find the college that will be best for them."
So, the Princeton Review asked students at the schools what they really think about their experiences and then tallied the rankings on its surveys of 138,000 students (an average of 359 per campus).
Some of the student praise propelling UH to the top includes these comments:
"The school 'provides some of the greatest opportunities in the world' at an affordable price and urges its students to achieve as much as they can 'while living in a real-world environment.'"
"Professors here are 'always prepared and make lectures interesting' through 'effective teaching strategies' that 'provide eye opening real-life information.'"
"Careers are important to Cougars…There are 'many ties to local business and industry,' including the chemical and space industries as well as the Texas Medical Center. 'The flexibility of my degree plan cannot be found in any other school…'"
"The University of Houston 'is the epitome of the grand melting pot'" offering "acceptance on all levels."
Recognition by the Princeton Review complements the University's reputation throughout the world as a leader in energy research, law, business and environmental education. UH has also been recognized in books "Colleges That Pay You Back: The 200 Schools That Give You the Best Bang for Your Tuition Buck"  (2017) and "Colleges that Create Futures: 50 Schools that Launch Careers by Going Beyond the Classroom" (2017).
The Princeton Review is an education services company known for its test-prep courses, tutoring, books and other student resources. The company is not affiliated with Princeton University. Published annually since 1992, the book has detailed profiles of the colleges with rating scores in eight categories as well as ranking lists of top 20 schools in 62 categories. UH was ranked in the top 10 for Lots of Race/Class Interaction.
For more information on the rankings and methodology, click here.
See the entire list here.
---