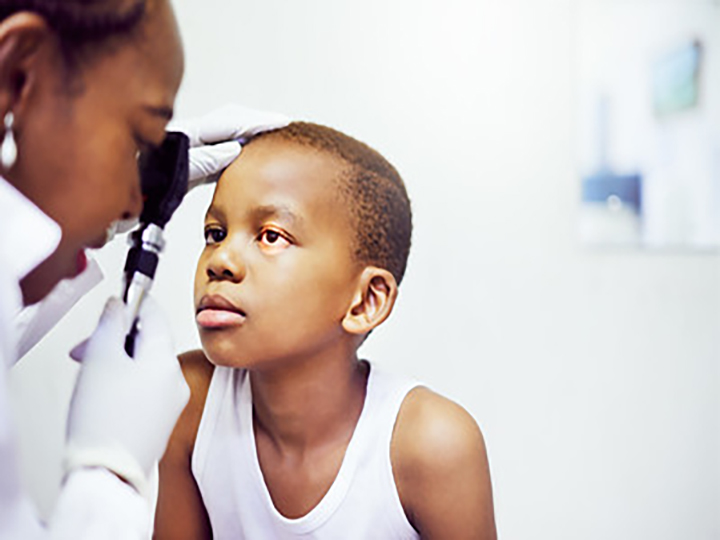 The University Eye Institute's Center for Sight Enhancement (CSE) and the Houston Area Visually Impaired Network  (HAVIN) are presenting the seventh-annual vision expo Saturday, April 14 at the University of Houston. The 2018 Insight Expo will offer exhibits, programming and workshops on maintaining independence for Houston's visually impaired community.
This year's theme is "Preparing for the Seasons," a broadly applied concept for adjusting to life with vision loss and issues associated with the seasons.
The event is open to the public and will be held from 9 a.m. to 2 p.m. in the Health and Biomedical Sciences Building, 4901 Calhoun Rd. Registration and check-in will begin at 8:30 a.m. Breakfast will be served from 8:30-9:45 a.m. While walk-ins are welcome, advance registration is encouraged. The cost is $10.
The keynote speaker for this year's Insight Expo is George Battiste, a vocational rehabilitation teacher for more than ten years with the state of Texas. He has served more than 12,000 visually impaired or blind Texans, teaching alternative techniques that aid them in their daily life, either at home or at their place of employment. 
Using the latest technology, training and techniques, the CSE helps visually impaired patients achieve independence and improved quality of life through vision rehabilitation. HAVIN is comprised of various volunteer support groups from across Houston. Its vision is to educate, provide peer support and unify the visually impaired community in the Greater Houston area.
WHAT:                         Seventh Annual Houston Area Insight Expo 2018
WHEN:                         9 a.m. to 2 p.m., Saturday, April 14
WHERE:                        University of Houston, Health and Biomedical Sciences Building, 4811 Calhoun Road, Entrance 2A, Map
For any questions, contact Stacie Hardy at (832) 779-7477 or via email at havin.tx@gmail.com.
Photo: GettyImages
---