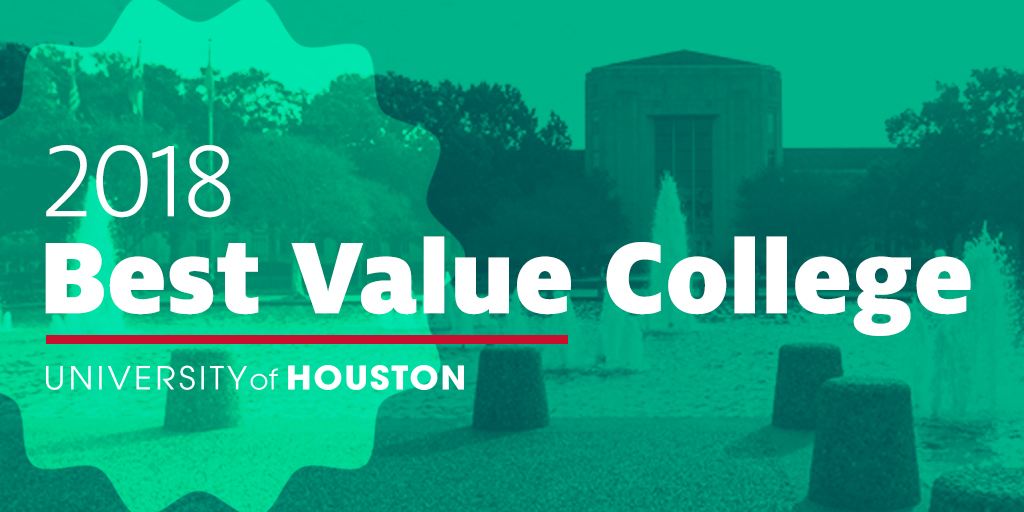 Remarkable academic quality and affordability are just some of the great attributes that have landed the University of Houston on Kiplinger's Personal Finance 300 Best Value Colleges for 2018.
The rankings, which have been around for nearly 20 years, combine public schools, private universities and private liberal arts colleges into a single, comprehensive list.
The rising cost of tuition nationwide and the increasing number of American families struggling with student loans are among the biggest issues facing higher education leaders and lawmakers. When choosing the right university—one that delivers an affordable, high-quality education, the stakes are high.
"Our rankings, which weigh affordability alongside academic quality, are a great resource for students and their parents when sorting through college choices," said Mark Solheim, editor of Kiplinger's Personal Finance magazine. "All 300 schools on our list are worth a look."
UH joins Texas A&M, the University of Texas at Austin and the University of Texas at Dallas as the only public schools in Texas listed in the 2018 rankings. Kiplinger's starts with a list of nearly 1,200 schools across the country and trims the list using measures of academic quality. The schools are then ranked on cost and financial aid data. Only the top 3 percent of schools make the list.
The full rankings are now available online and will appear in print in the February 2018 issue of Kiplinger's Personal Finance, on newsstands January 9.
---