Houston's High School for the Performing and Visual Arts (HSPVA) is home to ambitious young artists, actors and musicians. Soon, these students will transfer their talents to a brand new campus located in downtown Houston. To accommodate HSPVA's creative curriculum, however, this campus has some specific requirements with regard to academic and artistic spaces.
This spring, UH architecture professor Patrick Peters and 13 students from Gerald D. Hines College of Architecture met with HSPVA faculty and students. They learned what HSPVA's community needed in a new campus. They then applied this feedback to designs they developed over the course of the semester. On May 30, they'll unveil these campus concepts for public viewing.
"13 Proposals for Downtown" will be on view May 30 – June 6 in the HSPVA Gallery (4001 Stanford St.). An opening reception will run 3:45 – 6 p.m., May 30.
In addition to consulting with HSPVA constituents, UH students also met with professional architects and designers to discuss their projects.
"The students' proposals were enthusiastically received by the HSPVA faculty and administration that participated in the critiques, which occurred at various stages of the work's development," Peters said. "We are now anxious to share the finished work."
Peters added that his students' visions for the future HSPVA will help spark discussion as the new campus is being designed and constructed.
 "Many students expressed how much they enjoyed working on this challenging project," Peters said. "I find that students' motivation for embracing challenging work is enhanced by the knowledge that they are contributing to a concrete improvement, or shaping the world for the better. We heard many times from HSPVA and HISD that this work will enhance the process of developing the actual project."
HSPVA is part of Houston Independent School District. It was founded in 1971 and has been located at its current location since 1982. Its future campus will be located at 1300 Capitol Ave.
For additional details on the project, visit this link to an earlier release.
UH's Gerald D. Hines College of Architecture offers bachelor's and master's degrees in a variety of disciplines. These include industrial design, architecture, space architecture and interior architecture. Faculty members include esteemed professionals in the architectural community, as well as award-winning academic veterans. Facilities include studio spaces, the new Materials Research Collaborative, computer labs and the Burdette Keeland Jr. Design Exploration Center. To learn more about the college, visit http://www.arch.uh.edu/.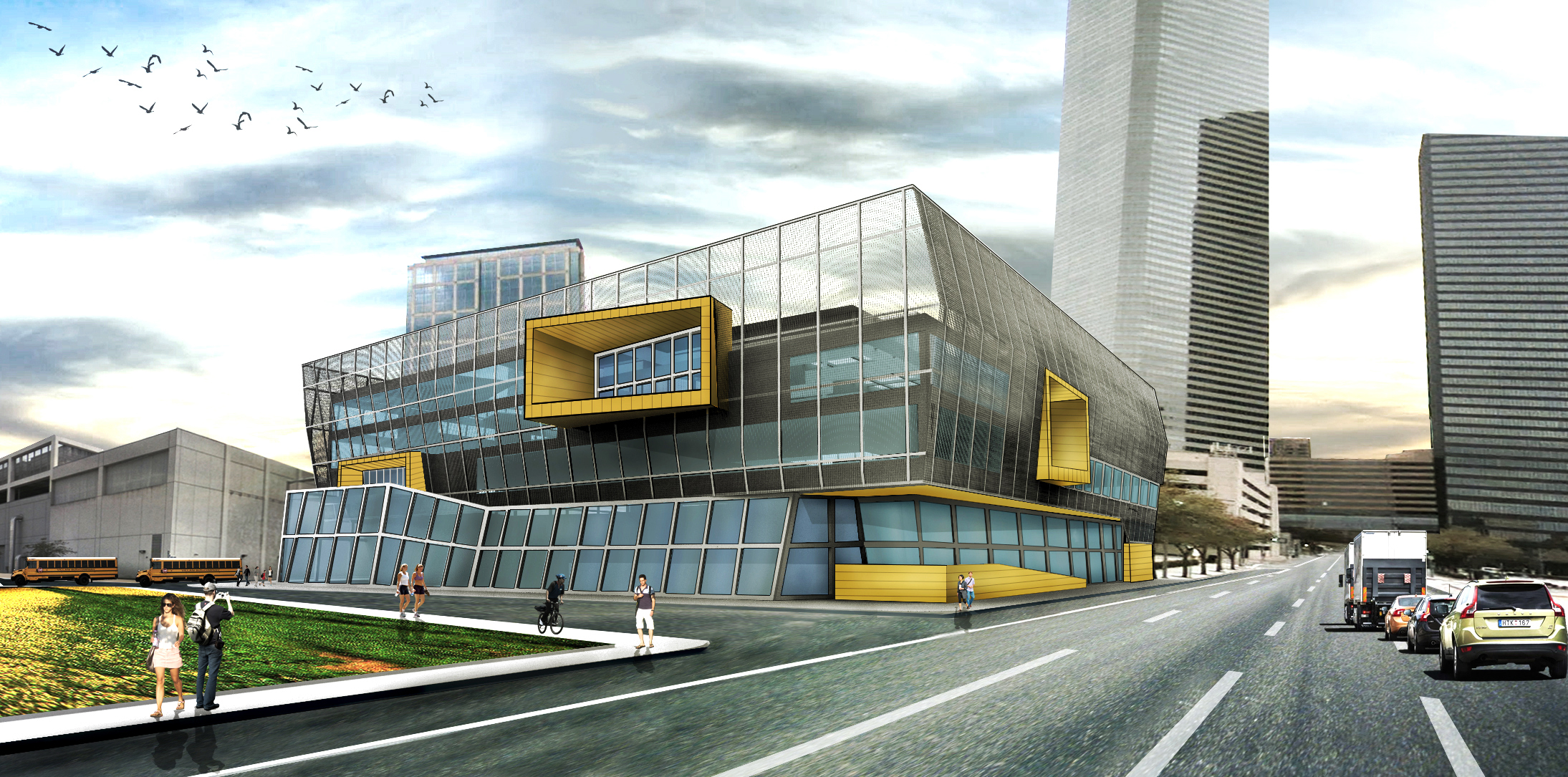 ###
About the University of Houston
The University of Houston is a Carnegie-designated Tier One public research university recognized by The Princeton Review as one of the nation's best colleges for undergraduate education. UH serves the globally competitive Houston and Gulf Coast Region by providing world-class faculty, experiential learning and strategic industry partnerships. Located in the nation's fourth-largest city, UH serves more than 40,700 students in the most ethnically and culturally diverse region in the country.
---