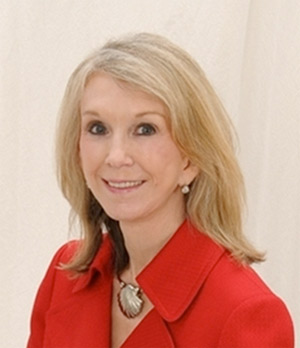 Paula Myrick Short, interim senior vice president for academic affairs and provost, has been selected as a prestigious Fulbright Specialist. She is one of 98 academics and professionals in the disciplines of humanities, social sciences and natural sciences who will join a Roster of Specialists for a five-year term.
The Fulbright Specialist Program (FSP) promotes linkages between U.S. academics and professionals and their counterparts at overseas universities or institutions with education-focused programming. The program is designed to award grants to qualified U.S. faculty and professionals to engage in short-term collaborative two-to-six-week projects at higher education institutions in more than 100 countries worldwide.  
Short, who will be matched with specific international universities over the five-year period, said the experience will help her achieve an enhanced global perspective.
"This is an opportunity for me to give back," she said. "The University of Houston will benefit from my experiences with new cultures and increased understanding of other countries in my teaching, research and leadership roles within the University and work with the larger Houston community."
Short's primary research interests focus on the impact of higher education reform on student access, success and completion; the role of organizational culture in academic quality work in higher education; variables impacting college readiness and effective collaboration between k-12 and higher education; and leadership in organizations for organizational change and restructuring as it relates to effectiveness. She has developed the only empirically derived measure of organizational empowerment, which has been used in more than 500 research studies and translated into 13 languages. 
Eligible activities in the program include lecturing, training in pedagogy, participation in special conferences or workshops, collaboration on curriculum planning and institutional or faculty development. 
"I see great value in my participation in the Fulbright Specialist program to the overseas universities in four areas," Short said.
These include:
Expertise in reform strategies that impact student performance and success
Expertise in building quality academic programming and strategies to ensure continued quality improvement
Knowledge and expertise in policy that supports student success
Expertise in leadership development.
About the University of Houston
The University of Houston is a Carnegie-designated Tier One public research university recognized by The Princeton Review as one of the nation's best colleges for undergraduate education.  UH serves the globally competitive Houston and Gulf Coast Region by providing world-class faculty, experiential learning and strategic industry partnerships.  Located in the nation's fourth-largest city, UH serves more than 40,700 students in the most ethnically and culturally diverse region in the country.
---