University of Houston professor Mat Johnson has been helping a group of student writers navigate relatively new creative waters. Now, the semester is coming to a close, and these budding authors are ready to share their stories.
For some of the students in Johnson's Graphic Novel Workshop, illustrated storytelling was a brand new concept. Still, his experience as a graphic novelist helped them complete five-page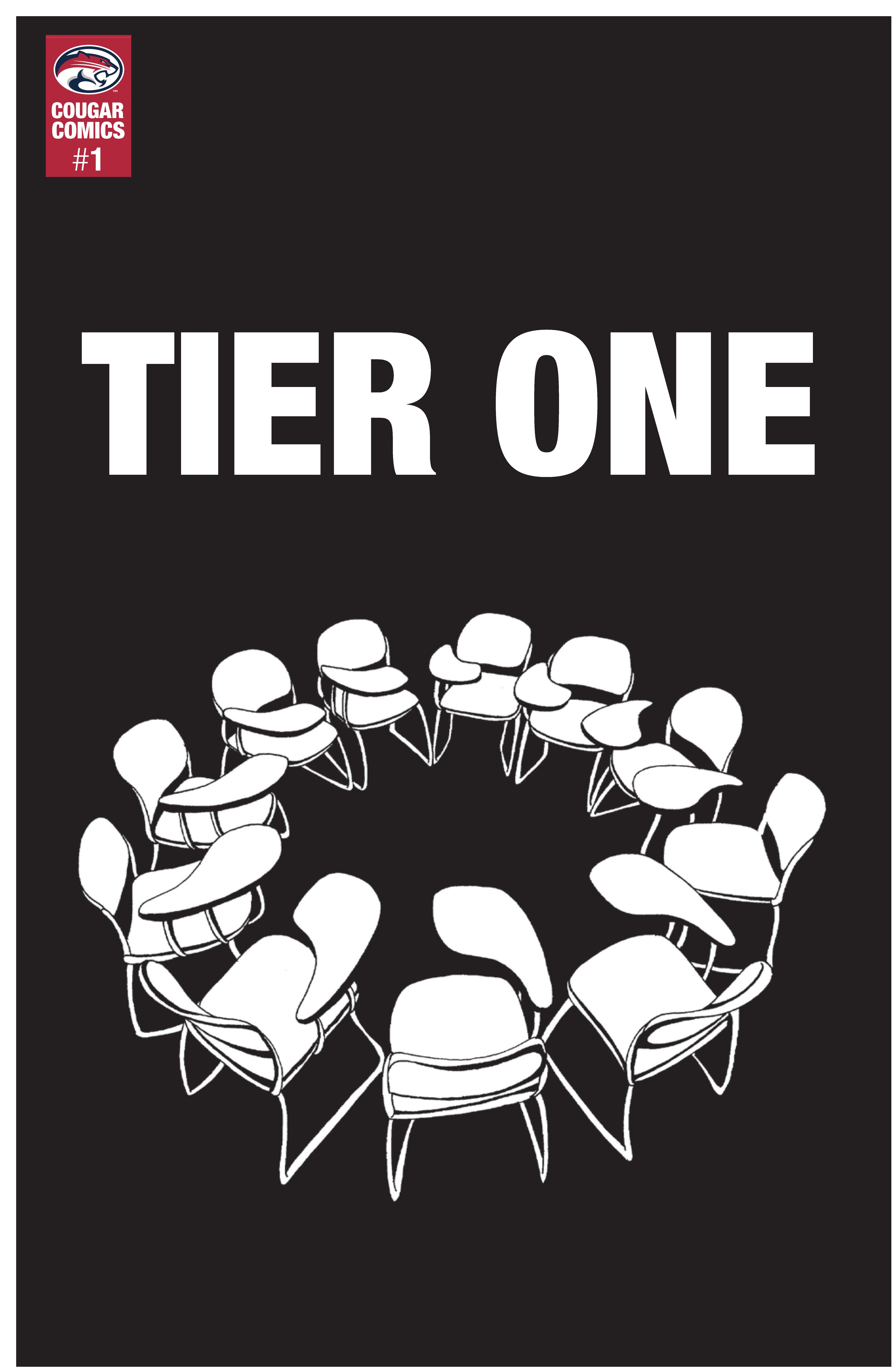 stories illustrated by professional artists. Readers can view these works in the first edition of Cougar Comics' "Tier One." The anthology is the first printed collection of student graphic novel works.
A free reception will celebrate the completion of "Tier One," and Houstonians can obtain the finished product from 6 – 8 p.m., May 6 at Alabama Song (2521 Oakdale St.). The first 100 attendees will receive a free copy of the book. Student authors and some artists will be on hand to sign copies. Johnson also will attend this event.
"This class has helped me better understand what the reader expects from each page," said student Olga Feliciano. "I had never thought about that before. Writing for a graphic novel has made me more conscious on a story's pacing and not spending time being self-indulgent. It's helped me write more for the audience."
Feliciano's story, "The Sacrifice," was illustrated by artist Jarrod Perez. It details a young woman's loss of faith after her uncle dies from AIDS. The story takes place as the woman is preparing for her confirmation in the Catholic church.
Just as Feliciano learned from the process of scripting an illustrated story, her classmate Diego Vicent also discovered that graphic novels are more than just developing a good story. Even for someone, who grew up on comics, writing a graphic novel provided many lessons in creativity and collaboration, he said.
"I never thought it was so much work," he said. "I thought you'd write a story, sit down with someone and draw it. There was a lot of exchange between the artist and me. It was a big process for a five-page story. So, when I look at graphic novels and comics, I have a new appreciation for the people who worked on them."
Vicent's story, "One More Drink," was illustrated by Alex Riegel. It focuses on a failed drunken detective who may be on the verge of finally apprehending the bad guys.
Other stories in Tier One Comics include:
"Night Study" by Bryan Owens, art by Brett Owen
"You Think This Is Your House?" by Dickson Lam, art by Ted Closson
"Non Attingre Monstra" by Thomas Frey, art by Maria-Elisa Heg
"Tar Feather" written and illustratedby Laura Fletcher
"Abraham and Isaac" byZach Martin, art by Annamaria Bryant
Now in its third semester, Johnson's Graphic Novel Workshop helps students develop their abilities as visual storytellers. It is conducted every other spring in UH's Creative Writing Program (CWP) and is supported by UH's Cynthia Woods Mitchell Center for the Arts.
Johnson, professor of creative writing, has authored graphic novels "Dark Rain: A New Orleans Story," "Icognegro" and "Hellblazer – Papa Midnight." He also has written novels "Pym," "Drop" and "Hunting in Harlem," as well as non-fiction work "The Great Negro Plot."
As part of UH's English department, the Creative Writing Program offers poets, fiction writers and non-fiction writers intensive training in both creative writing and literary studies. It offers two graduate degrees: the Master of Fine Arts and Doctor of Philosophy. CWP's noted faculty includes award-winning authors and poets such as Johnson, novelist Antonya Nelson, poet and non-fiction writer Nick Flynn and poet Tony Hoagland. To learn more about the program, visit www.class.uh.edu/cwp/.
The Cynthia Woods Mitchell Center for the Arts is dedicated to groundbreaking, transformational collaborations across the performing, visual, and literary arts. Based at the University of Houston, the Mitchell Center commissions and produces new works, presents public performances and exhibitions, offers curriculum and scholarships, and hosts residencies with renowned visiting artists from throughout the world. The Mitchell Center forms an alliance among five departments at UH: the School of Art, Moores School of Music, School of Theatre and Dance, Creative Writing Program, and Blaffer Art Museum. To learn more about the center, visit its website.
###
About the University of Houston
The University of Houston is a Carnegie-designated Tier One public research university recognized by The Princeton Review as one of the nation's best colleges for undergraduate education. UH serves the globally competitive Houston and Gulf Coast Region by providing world-class faculty, experiential learning and strategic industry partnerships. Located in the nation's fourth-largest city, UH serves more than 40,700 students in the most ethnically and culturally diverse region in the country.
---