The University of Houston System Board of Regents on Monday officially confirmed President Renu Khator's appointment of Paula Myrick Short as senior vice chancellor for academic affairs, UH System, and senior vice president for academic affairs and provost of the University of Houston.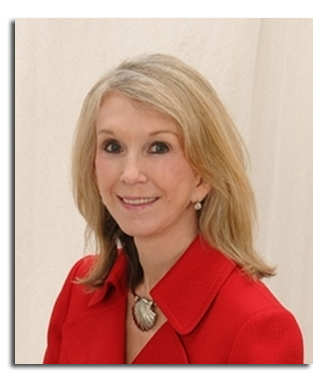 "It is an honor and a privilege to work with President Khator," Short said following the unanimous vote by Regents. "She is an extraordinary leader. I can assure you that you have my total dedication to be diligent in making our academic enterprise the best in the country and maybe the best in the world."
Short had served as interim provost during the spring 2013 semester while a national search was under way to replace John Antel, who returned to the UH faculty as a professor of economics.
As provost, Short serves as chief academic officer for the University, and oversees all academic programs, including graduate, undergraduate, continuing education and distance education programs. The deans of UH's individual colleges and schools report to Short, who also oversees all academic policies.
"Paula Short is a highly regarded leader and expert on the impact of higher education reform on student success and completion," Khator said. "She is nationally recognized as an authority on how a university's culture contributes to academic quality in higher education."
After serving 12 years as vice chancellor of academic affairs for the Tennessee Board of Regents, Short came to UH in 2012 as a professor in UH's College of Education and founding director of the Institute for Policy, Research and Evaluation.
During the four months she held this position, she accomplished a number of initiatives, including reorganizing the academic affairs office, implementing an outcomes-based funding model, getting the UH System on the Massive Open Online Courses platform, gaining consensus for two new building projects, supervising leadership changes in two colleges, and testifying in Austin.
In May, Short was named as a prestigious Fulbright Specialist.
###
ABOUT THE UNIVERSITY OF HOUSTON SYSTEM
The University of Houston System is a comprehensive system of higher education institutions serving to further the intellectual capital and economic strength of the Gulf Coast region. The UH System includes the University of Houston, a nationally recognized Tier One public research university; the University of Houston-Downtown, a four-year undergraduate university expanding into graduate programs; the University of Houston-Victoria, a four-year university with undergraduate and master's level degree programs; and the University of Houston- Clear Lake, an upper-division and master's level institution. The system also includes three branch campuses, UH-Clear Lake Pearland, UH System - Northwest and UH Sugar Land, as well as a multi-institution teaching center, UH System Cinco Ranch. In addition, the System owns and operates Houston Public Media (HPM). HPM comprises KUHF-FM, Houston's National Public Radio station; KUHA-FM, Houston's 24-hour classical music station; and KUHT-TV, the nation's first educational television station. To learn more about the UH System, visit http://www.uhsa.uh.edu/.
---