Multicultural psychologists from around the world will come to Houston to discuss diversity, social justice and growing mental health needs of groups with limited access to care. Sponsored in part by the University of Houston College of Education, the National Multicultural Conference and Summit (NMCS) is planned for Jan. 17 – 18 at the Royal Sonesta Houston hotel. 
"This conference brings some of the best minds in psychology to Houston, where our students and community can benefit from exciting international research and experts," said Professor Robert McPherson, dean of the college. "We are one of the most diverse universities in the nation, located in a highly diverse, international city. This conference offers our students a chance to participate meaningfully in one of the largest, most crucial professional events of the year."
The NMCS began in 1999 and has become an anticipated venue for leaders in the field of psychology to discuss the growing mental health needs of marginalized and disenfranchised individuals. Participants in the biannual conference present new research, discuss and debate pressing concerns in the industry and draft proposals to raise awareness, knowledge and skills of present and future practitioners. 
"Developing multicultural sensitivity and competencies have greatly help me understand the students I teach, the clients I provide counsel to, and have enhanced my own advocacy efforts to combat systemic issues predominant in our nation today," said Katherine Ramos, a graduate student in the college's education psychology department. "The NCMS event will help enhance and support the issues of multiculturalism that are of personal interest to me."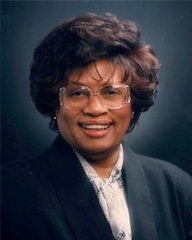 Among the keynote speakers this year is Dr. Joycelyn Elders, former U.S. Surgeon General, who will discuss "Transforming Our Multicultural Society in the Age of Healthcare Reform." Additionally, Phyllis Randolph Frye will discuss her life as an engineer, attorney and the first out transgendered judge in the nation, having been sworn in as a City of Houston associate municipal judge in 2010.    
The college also will host a free and open to the public preview of the conference from 2 - 3:30 p.m., Wednesday, Jan. 16 in the KIVA located in the college. Among the speakers:  Dr. Patricia Arredondo/University of Wisconsin at Milwaukee, Dr. Guillermo Bernal/University of Puerto Rico at Rio Piedras; and Dr. Frank Worrell/University of California at Berkeley.
"As a future counseling psychologist, it is my hope that this conference will help my understanding of different cultures and viewpoints," said Kelly M. Lee, a graduate student in the UH education psychology department. "In the mental health profession, it is imperative that we are aware of our own and our clients' backgrounds. This event hopefully will shed some light on how to work with people unlike ourselves and how to do it in a positive manner."
For the complete conference agenda, visit http://multiculturalsummit.org/programming/
WHAT: National Multicultural Conference & Summit 2013
 "Transforming Multicultural Psychology: Engagement, Renewal and Action Across Generations"
 Sponsored by the UH College of Education
 Featuring keynote speaker Dr. Joycelyn Elders, former U.S. Surgeon General
WHEN: Jan. 17-18
Conference preview 2 – 3:30 p.m., Wednesday, Jan. 16, UH Farish Hall, Kiva
For directions and parking information, visit http://www.uh.edu/maps/
WHERE: Royal Sonesta Hotel, 2222 West Loop South, 77027  For directions, visit http://multiculturalsummit.org/venue/
---