Lew Soloff's trumpet sound is familiar to jazz and rock fans alike. He's played alongside jazz giants Maynard Ferguson and Gil Evans, and performed with chart toppers Blood, Sweat & Tears.
In February, Soloff will bring his talents to the University of Houston's 15th Annual Moores Jazz Festival. The veteran musician will perform with the Moores Jazz Orchestra and conduct a jazz clinic for high school musicians.
The festival also will showcase the Texas Music Festival Jazz Project, an all-star ensemble that includes the state's top professionals players (many of whom are UH alums).
All Moores Jazz Festival concerts will be performed in UH's Moores Opera House (Entrance 16 off Cullen Boulevard). Concert times and dates are as follows:
7:30 p.m., Feb. 22 – Texas Music Festival Project
7:30 p.m., Feb. 23 – Moores Jazz Orchestra featuring Lew Soloff
Noon, Feb. 22 and 23 – Free clinic and performance featuring Lew Soloff and area high school musicians.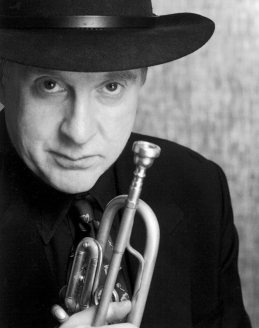 Tickets for the Texas Music Festival Project and Moores Jazz Orchestra/Lew Soloff concerts are $17 and $12. For more details, call the Moores box office at 713-743-3313 or visit the Moores School of Music website.
Soloff previously performed at the Moores Jazz Festival in 2004. Early in his professional career, he split time between performing with Maynard Ferguson and the Joe Henderson/Kenny Dorham Big Band. In 1968, he joined jazz-rock act Blood, Sweat & Tears. The group performed for 500,000 people at the historic Woodstock festival in 1969. He also performed on the band's self-titled sophomore LP, which spawned the hits "Spinning Wheel," "You've Made Me So Very Happy" and "And When I Die." The album reached the number one position on the Billboard pop charts and earned a Grammy for album of the year. Recent collaborations include Lew Soloff and the Afro Cuban Ensemble, and the Lew Soloff Quartet. He also has performed with Manhattan Brass, Carnegie Hall Jazz Band, Lincoln Center Jazz Orchestra and sax man Ornette Coleman.
"It is wonderful to bring Lew Soloff back to the Moores Jazz Festival," said Ryan Gabbart, assistant director of jazz studies. "His first concert with UH's jazz orchestra back in 2004 was easily one of the most enjoyable and fulfilling experiences I had as a student at MSM. Now, a new generation of students will get to experience his remarkable talents and charismatic personality. His music has that unique balance of being exceptionally entertaining to a wide audience while also stimulating to the most astute jazz musician."
Since 1988, UH's Moores School of Music has invited top jazz stars to campus. In 1999, the Moores Jazz Festival officially kicked off with performances from the Count Basie Orchestra and saxophonist Michael Brecker. Each year, the festival brings seasoned pros to campus to educate young musicians and perform for Houstonians. Previous guests have included saxophonist Bill Evans, trombonist Andy Martin and trumpeter Randy Brecker.  For more details on the festival and UH's jazz studies program, visit http://uhjazz.com/.
---