Class disruptions, which traditionally have sparked all manner of afterschool detentions, are now looked upon for the innovation they bring to student learning—specifically, the positive "disruptions" technology and online learning bring to classes. 
The annual "Action Alliance Breakfast and Workshop" takes on the controversial topic from 8:30 – 11:30 a.m., Friday, Feb. 15 in the KIVA of Farish Hall on the University of Houston campus.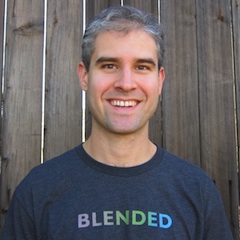 The University of Houston College of Education, together with the Houston A+ Challenge are sponsoring the event to gather education thought leaders, teachers and others dedicated to innovative teaching and student learning. 
Michael Horn, author of "Disrupting Class," will provide keynote remarks.  In his works, Horn argues for education "disruptions" such as technology and online classes to provide a more student-centered learning that focuses on the many ways students learn.  His theory calls on a more purposeful use of technology in the classroom and for teachers to become mentors in their individual work with students. 
"Technology will not replace our teachers, but it will transform the way our teachers teach and how our students learn," said Robert McPherson, dean of the college of education. "This workshop brings together school leaders and teacher education faculty to discuss how we can better prepare teachers to use technology most effectively."
The workshop also will include panel discussions on blended learning, featuring:
Sehba Ali, Superintendent, KIPP Houston Public Schools
Jennifer Blaine, Associate Superintendent for Curriculum and Instruction, Spring Branch Independent School District
Nella Garcia, Director of Teacher Development, YES Preparatory Public Schools
Nancy Gregory, Officer of Curriculum and Instruction, Houston Independent School District
Linda Macias, Association Superintendent for Curriculum, Instruction and Accountability, Cypress-Fairbanks Independent School District
Melissa Pierson, Associate Dean, University of Houston College of Education 
To RSVP visit http://michaelhorn.eventbrite.com/#
WHAT: UH College of Education/Houston A+ Challenge "Action Alliance Breakfast and Workshop"
 Featuring Michael Horn, author of "Disrupting Class"
WHEN:  8:30 – 11:30 a.m., Friday, Feb. 15
WHERE: Stephen Power Farish Hall KIVA, first floor
For directions and parking information, visit http://www.uh.edu/maps/buildings/?short_name=fh
---