Six distinguished men and women – spanning from academia to community development – will be honored at the University of Houston's 2012 spring commencement ceremonies in recognition of their service to UH, higher education and the community. Five eminent leaders in their fields will receive honorary doctorate degrees and one will receive the President's Medallion, the highest honored bestowed to friends of the university who have a legacy of enhancing the community. UH President Renu Khator will award these honors at the university's commencement ceremonies May 11 and 12. The honorees receiving honorary doctorates are: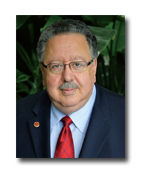 Nicholas J. Massad began a successful career in hospitality after graduating from UH's Conrad N. Hilton College of Hotel and Restaurant Management in 1973. He and his wife, Vicki, purchased all of American Liberty Hospitality's stock in 1991 and he has since served as the company's chief executive officer. American Liberty owns and/or operates 12 hotels, inns and resorts throughout Texas and Louisiana.
In 2007, the Massads matched Conrad N. Hilton's $1.5 million gift to UH's Hilton College. Their commitment to hospitality education and generous donation funded the renovation of the original Hilton College Library, which is now named The Massad Family Library Research Center and Hospitality Archives.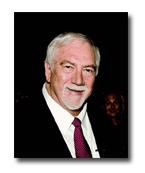 Dr. Brien A. Holden has been a world-renowned figure in international eye health and vision care for nearly 40 years. He is chief executive officer of Australia's Brien Holden Vision Institute, the Vision Cooperative Research Centre and the International Centre for Eyecare Education, as well as executive chair of Optometry Giving Sight.
Holden's research focus has been ocular health with contact lenses, surgery and other forms of vision correction. His activities and achievements are a result of partnerships he has established around the world, including the UH College of Optometry, where he has made a $1 million pledge.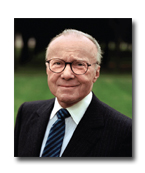 Gerald D. Hines is founder and chairman of Hines, which has grown from a one-man operation started in 1957 into one of the largest and most respected privately held real estate firms in the world.
Hines was hired in 1967 to build Shell Oil Company's downtown Houston headquarters and his company went on to construct The Galleria, Pennzoil Place, Transco Tower (now Williams Tower) and many other Houston landmarks. His 30-year friendship and professional collaboration with the late architect Philip Johnson contributed in part to Johnson designing UH's Gerald D. Hines College of Architecture.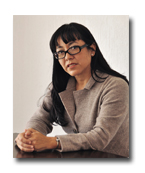 Cristina Rivera-Garza grew up in Matamoros, Mexico, near the border with the United States. She has lived, learned and taught in both countries, and is now a professor of writing at the University of California, San Diego. She studied urban sociology at the National Autonomous University of Mexico and in 1995 earned her Ph.D. in Latin American History from UH.
Rivera-Garza uses her considerable research skills and lyrical writing to produce award-winning novels, short stories and poetry. She has published 17 books and won international writing awards, emerging as one of Latin America's leading writers. Her works have been translated into English, Italian, Portuguese, German and Korean.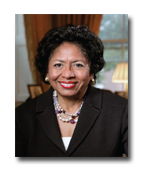 Ruth Simmons, president of Brown University, was born in Grapeland, Texas and graduated from Dillard University in New Orleans in 1967. She received her Ph.D. in romance languages and literatures from Harvard University in 1973 and quickly embarked on an illustrious career in academic administration.
In 1995, Simmons became Brown University's first female president and the first African American to preside over an Ivy League school. She also holds an appointment as professor in the department of Comparative Literature and the department of Africana Studies. As an academic leader, Simmons believes in the power of education to transform lives. She champions the university as a haven of reasoned debate with the responsibility to challenge students intellectually and prepare them to become informed, conscientious citizens.
President's Medallion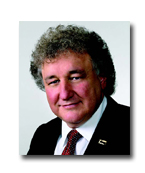 As a recognized community leader, philanthropist and businessman, Alonzo Cantu is this year's President's Medallion recipient. The medallion is the highest honor awarded to those who have improved the university community, either through their presence as inspirational guests or as long-term supporters of the university's mission.
Cantu exemplifies the highest standard of community leadership as a developer, banker, philanthropist and dedicated community organizer. He is credited by many as being the central driving force behind the transformation of the business and political landscape of South Texas, where the McAllen-Edinburg-Mission area is the third fastest growing metropolitan region in the country. Through his advocacy, a $40 million rural economic development program was established in the Rio Grande Valley by the federal government during President Bill Clinton's administration. In 2011, Mr. Cantu was included in Texas Monthly magazine's list of the "25 Most Powerful Texans."
Cantu's commitment to regional success and quality of life for Latinos is rooted in his own family history. His parents immigrated from Mexico and labored as migrant workers before beginning their own construction business. After Cantu graduated from the UH Bauer College of Business with a bachelor's degree in finance, he took over the family operation and grew the company into a multi-million-dollar a year business.
Cantu's generous support of UH includes a scholarship in the College of Pharmacy. During the last Texas legislative session, he was an active advocate on behalf of UH receiving Tier One funding from the state.
In every position that Cantu has held, he has utilized his successful business practices to advance the mission of the various organizations with which he is associated. Whether providing affordable housing, healthcare facilities for the underserved or scholarships for low-income students, Cantu excels at improving the quality of life of his fellow citizens. 
---