The University of Houston Law Center is home to the
Environment, Energy and Natural Resource Center
or EENR. 
"The EENR Center is designed to take advantage of the fact that we are located in the energy capital of the United States," says
Tracy Hester
, environmental law professor and director of the EENR Center. " We want to tap that knowledge and build on what we have available at the University of Houston and Houston overall, to find the middle course we need to protect the environment and also ensure we have the energy we need."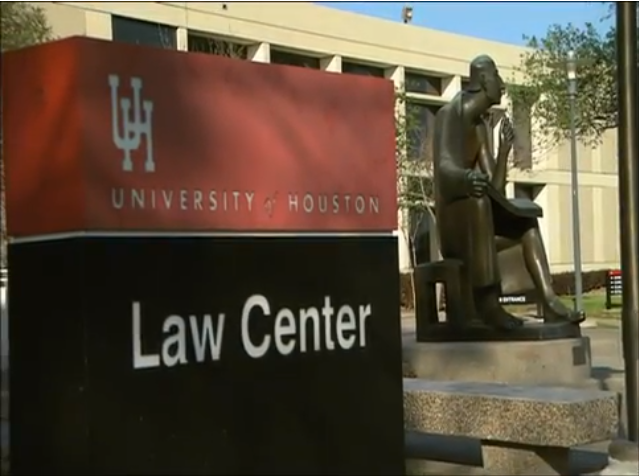 It's not an easy task, and the issues are complex: hydraulic "fracking," climate change, emissions liability, air quality and energy production, and endangered species in energy-producing areas are just a few of the issues EENR addresses. According to Hester, almost any important energy decision usually has significant environmental consequences. Alternatively, policy decisions on the environmental front almost always affect the ability to produce and consume energy.  It's one reason the EENR Center is developing into an important player in policy decisions in the United States. 
"Every single one of those deal with an environmental issue with a strong energy implication or vice versa," says Hester. "Houston is the place where we can answer those things, given the expertise we have on all of those fronts. It's enormously complex, but it's also enormously exciting and fun." 
As a result of the EENR Center, the UH Law Center has built the largest curriculum of energy and environmental courses of any law school in the country.  The EENR Center is the training ground for law students who will soon practice environmental and energy law at some of the nation's top firms. 
"The expectations are very high," says Hester. "When employers bring our graduates on board, they really want them to hit the ground running. We try to focus very much on getting a deep understanding of the law, but also the practical application of it. The hope is that our students can immediately walk in and handle extremely high profile and significant work both in environment and energy."
---