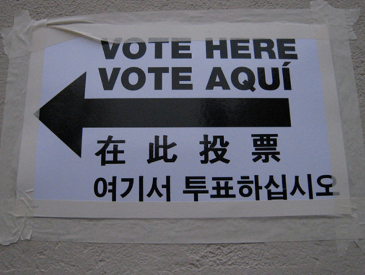 The 2016 presidential campaign has again raised the question of whether, and when, Democrats will become competitive in Texas, a reliably red state in recent decades. A new poll by the Center for Mexican American Studies at the University of Houston found millennial Latinos in the state favor Democrat Hillary Clinton by a 3-to-1 margin over Republican nominee Donald Trump.
The Texas Latino Millennial Poll found that among participants who said they are most likely to vote, Clinton was favored over Trump, 62 percent to 16 percent. Libertarian Gary Johnson drew support from 14 percent of likely voters, and 8 percent supported Jill Stein.
That varied only slightly from the choices of all respondents, who favored Clinton by 57 percent; Trump, 17 percent; Johnson, 15 percent; and Stein, 11 percent.
Latino millennials, those between 18 and 35 years of age, represent the changing demographics in Texas, where the Office of the State Demographer predicts Latinos will outnumber whites by 2020 and become the majority population by 2042.
The poll's findings differ sharply from Texas voting patterns over the past 20 years; every Republican presidential candidate has carried Texas by at least 11 percent since 2000, when George W. Bush received 59 percent of the vote versus 38 percent for Al Gore.
"The future of the state will be politically determined by Latino millennials, making their opinions about politics critical to understanding the changes in Texas over the next several decades," said Jeronimo Cortina, associate professor of political science and a faculty member for the Center for Mexican American Studies.
While Clinton holds a comfortable lead over Trump among Latino millennials in the state, neither candidate did well on the poll's "feeling thermometer" scale. Asked to rate both candidates on a scale of one to 100 in what is commonly known as a "likeability" measure – with 100 being the best score – Clinton  scored 49, while Trump scored 18.
"Both candidates are viewed unfavorably by millennial Latinos, but Trump's rating was very low, which can be attributed to Clinton's support among the group," said Brandon Rottinghaus, professor of political science and a faculty member for the Center for Mexican American Studies, who conducted the poll with Cortina. "Many of those polled said they registered to vote because of their strong dislike of Donald Trump."
Of the 500 Latino millennial Texans sampled for the poll, 59 percent said they had registered to vote within the past six months. Dislike of Trump was the most often listed reason; other reasons included favorable impressions of President Barack Obama and being excited about the election.
Many said friends and family had encouraged them to register to vote; 79 percent said no candidate or political organization had contacted them to urge them to register.
Overall, the group appears likely to vote in the 2016 election, with 79 percent saying they are likely to vote, while just 13 percent said there is less than a 50 percent chance that they will vote.
---