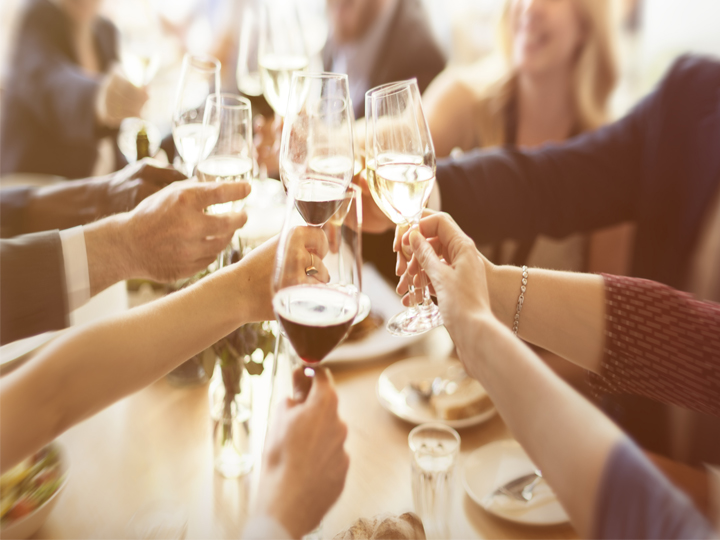 A dozen University of Houston students will spend their Spring Break on a unique road trip learning the operational aspects of what it takes to run a successful winery and steakhouse in the Lone Star State. It's part of the Texas Food & Wine Experience, a class offered by the University of Houston Conrad N. Hilton College of Hotel and Restaurant Management.
For Spring Break, the class will embark on a road trip from March 11-15 that will take them to top producing wineries in the Texas High Plains and the Hill Country. Stops include Brennan Vineyards in Comanche; High Plains Winegrowers in Meadow; Becker Vineyards in Fredericksburg; McPherson Cellars and Lllano Estacado Winery in Lubbock; and Texas Custom Wine Works and Reddy Vineyard in Brownfield. The students will also stop at Perini Ranch in Buffalo Gap to learn more about the business of running an award-winning steakhouse.
"This experience will give students a deeper understanding of the Texas wine business, including production and marketing," said Assistant Professor Chris Taylor, director of the Hilton College Beverage Management program and the Fred Parks Wine Cellar. "They will also learn about local tourism, lodging and restaurants, and of the amazing career opportunities in the billion-dollar Texas wine industry."
Made possible by grants from the Fred and Mabel R. Parks Foundation and the Wine & Food Foundation of Texas, as well as support from Republic National Distributing Company, the Texas Food & Wine Experience started with a visit to Pappas Steakhouse in Houston. After meeting with the restaurant's master sommelier, students learned about Texas wines and pairings, as well as the role of wine in the restaurant industry.
After the class, students are required to submit a journal and papers that illustrate their understanding of how food and wine contribute to the state's successful hospitality industry. They will also launch a social media campaign that will highlight their time and the wines offered in each locale. 
---