Graduate Degrees in Music Education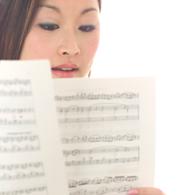 Admission Information
All incoming graduate students are required to complete both the University of Houston admission application and the Moores School of Music online application (click here), music education applicants are also required to submit a portfolio of materials:
2 copies of all official college-level transcripts, one sent to the MSM graduate office and one sent to the UH Office of Admissions
Official scores from the Graduate Record Exam, General Test (GRE)
Three (3) letters of recommendation for graduate study
250-500 word statement of purpose (reasons for pursuing a graduate degree at the University of Houston, career and educational goals, etc.)
500-word teaching philosophy
Current curriculum vita
Copy of Teaching Certificate/License**
20-30 minute teaching video
DMA Applicants who pass portfolio review are also required to have an interview with the Coordinator of Music Education
The final deadline for Fall semester admissions is March 15.  The final deadline for Spring semester admissions is October 1.  Those student who are interested in starting their study during the summer semester should complete a Fall semester application and contact the graduate academic advisor at gradmusic@uh.edu.
For full admission details and requirements, click here.
Undergraduate Degree in Music Education
All incoming graduate students are required to complete both the University of Houston admission application and the Moores School of Music online application (click here)