WHO WE ARE
Moores Music in the City is a series of performances and projects developed by current students, alumni, and faculty of the Moores School of Music and presented in venues across the city of Houston.

WHAT WE DO
Moores​ Music ​in the City takes the music off of the University of Houston campus and into the larger Houston community. We create and perform innovative programs and bring them to audiences where they are, in libraries, museums, and many other venues.

WHY WE DO WHAT WE DO
Moores Music in the City represents the vision of the Moores School of Music to lead in arts innovation and prepare tomorrow's artists to engage audiences in effective, creative, and powerful ways.
Performances
August 27 and 28, 2021 at 7:30pm
August 29, 2021 at 2:00pm
The Women Have Something to Say
Where in Houston: MATCH Theatre 2, 3400 Main Street
Tickets: https://matchouston.org/events/2021/women-have-something-say
Program: The Women Have Something to Say is a new theatrical music work in which 10 women musicians take the stage to perform monologues and song texts that they wrote themselves to tell their own stories of being silenced and overcoming that silencing to find their voices. The music was composed by UH alumna Madeline Styskal and projected graphics were designed by Moores Opera Center alum Janine Dworin. The show is produced and directed by Nicole Kenley-Miller, Production Manager for Moores Opera Center. The entire cast is composed of UH faculty, staff, and alumnae.
Performers: Gwendolyn Alfred, soprano; Jessica Blau, mezzo-soprano; Cynthia Clayton, soprano; Isabelle Ganz, mezzo-soprano; Ingrid Gerling, violin; Shannon Hesse, piano; Gracie Ibemere, double bass; Nicole Kenley-Miller, mezzo-soprano; Tali Morgulis, piano; and Lisa Vickers, soprano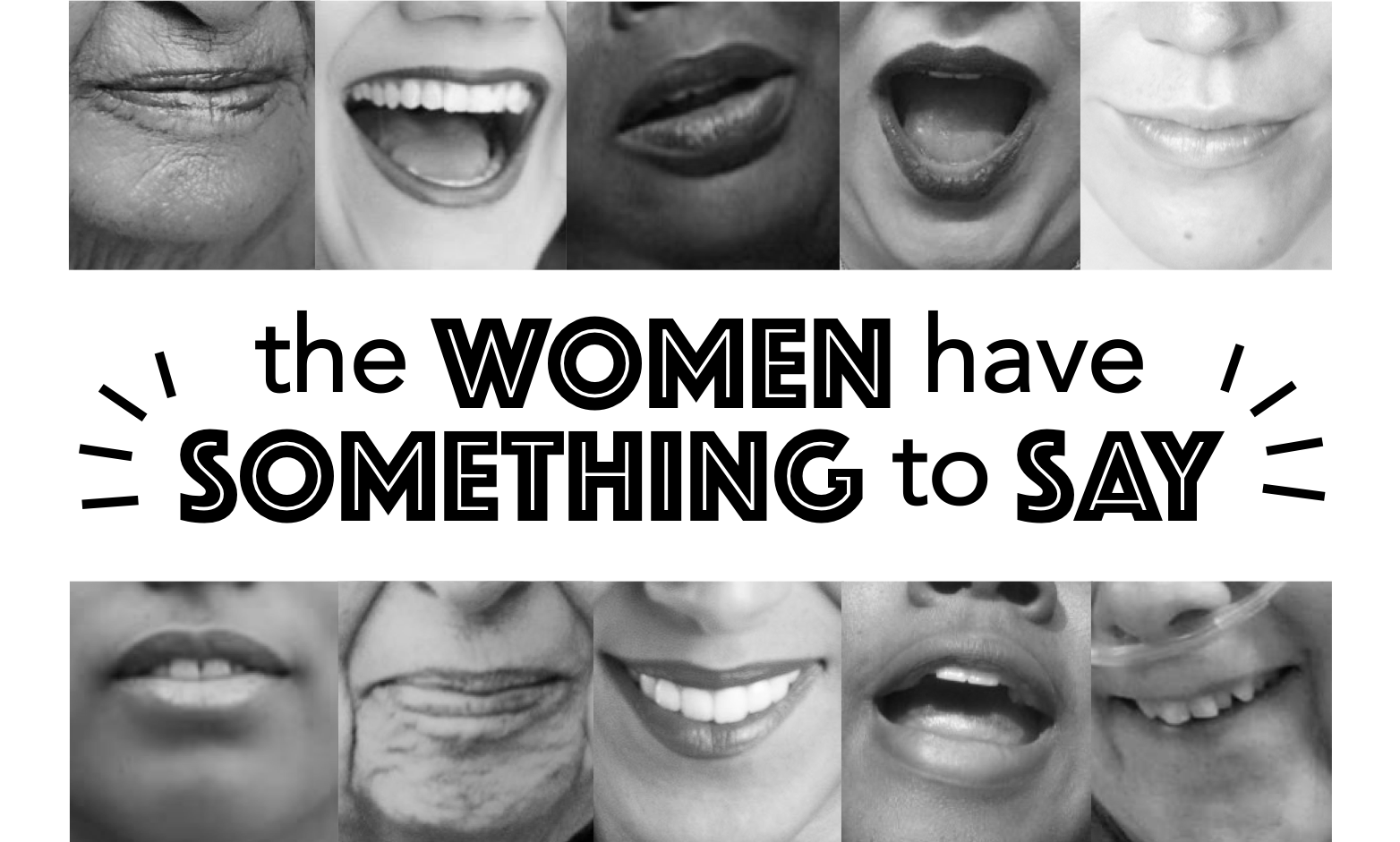 June 21, 2021
2:00pm-5:00pm
Where in Houston: Steinway Gallery Downtown 401 Louisiana (corner of Louisiana and Prairie)
Program: Texas Music Festival Quartet with Olena Blahulyak, piano 
Performers: Olena Blahulyak, piano; Cheng-Wei Hsieh, violin; Thien Truc Nguyen, violin; Rosa Cole Avendano, viola; Bing Wei, cello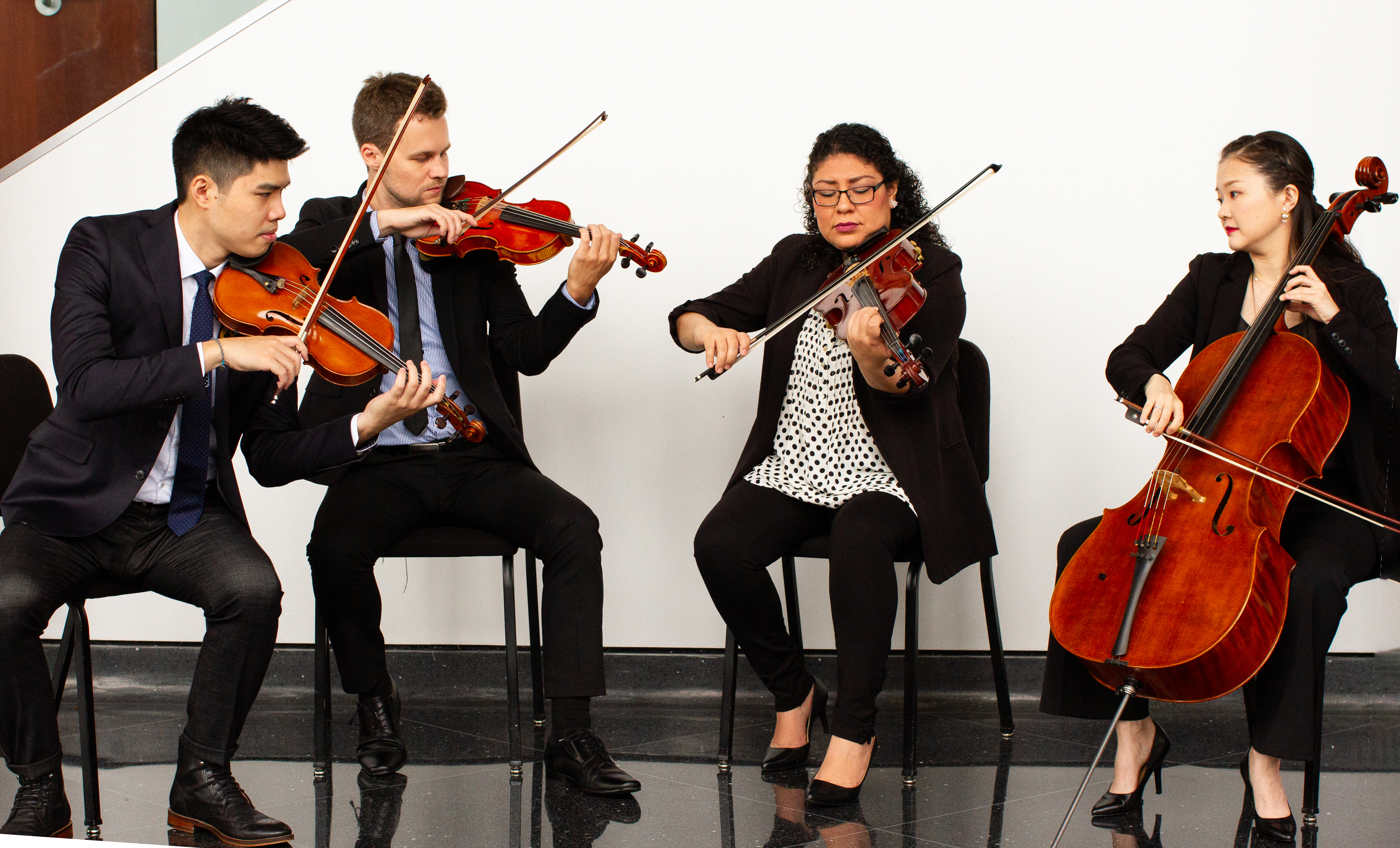 May 14, 2021
7:00pm-8:00pm
"Traffic Jam"
Where in Houston: Theater District at the Intersection of Smith Street and Walker Street
Program: Taking music literally to the street, the first installment of "Traffic Jam" offers a performance outside in Houston's Theater District.
Performers: Arthur Gilligan and Bensen Kwan, percussionists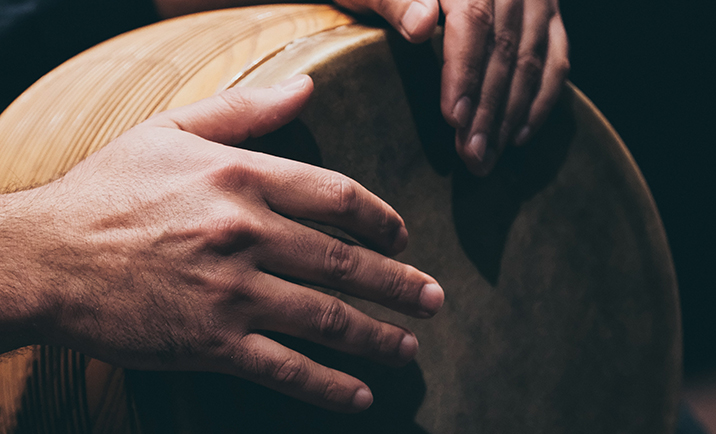 April 20, 2021
Where in Houston: Warwick Towers
Program: A casual event where residents can comfortably and safely distance, bring their favorite wine, and enjoy the weather. Jazz music presented by the students of The Moores School of Music – with resident Dick Schmitt on the keyboard.
Performers: Noe Marmolejo (trumpet), Cameron Boudousquie (percussion), Reagan Hallick (bass), and Dick Schmitt, Moores Soceity Member (keyboard)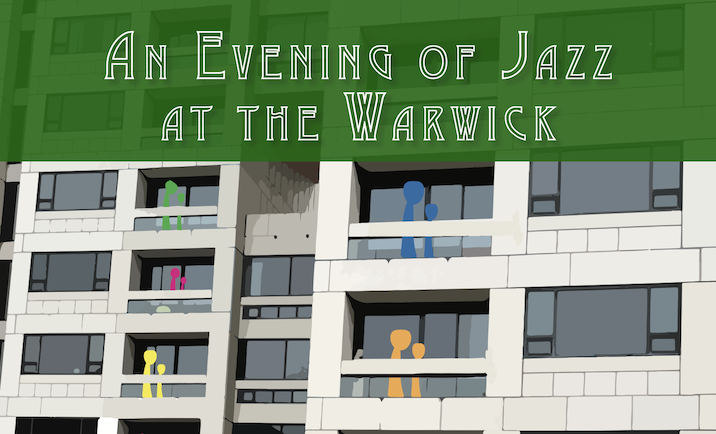 December 19, 2021
Where in Houston: Trinity United Methodist Church in Houston's Third Ward
Program: Saxopotomus: A musical story hour, featuring holiday music and children's stories told by narrotor and saxophone quartet.  
Performers: Shannon Murray (narrator) with the Kazakou Saxophone Quartet: Ellie Parker, Nick Bissen, Masahito Sugihara, and Evan Whitner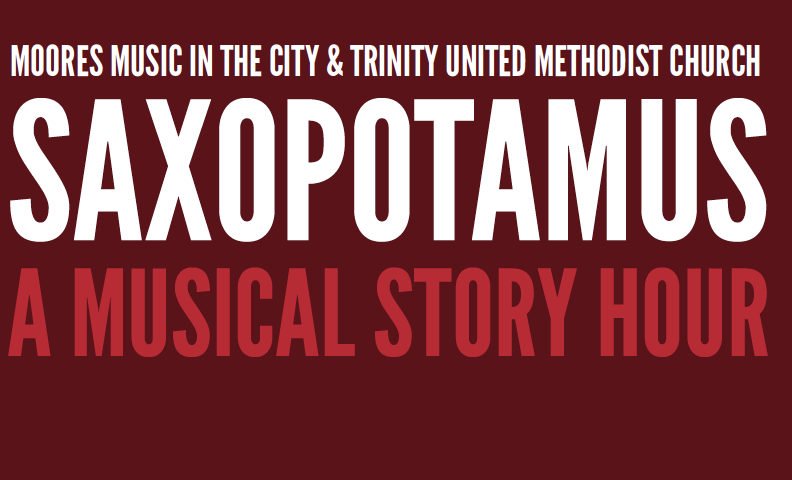 May 30, 2020
Where in Houston: Rienzi (1406 Kirby Drive, Houston, 77019)
Program: In Flanders' Fields: Maurice Ravel's Piano Trio in A Minor
Performers: Jonathan Scofield (piano), Jingwen Xu (violin), Miranda Hollingsworth (violin), Mitchell Wright (cello), and compositions by J. E. Hernández
A Veterans Day Performance "In Flanders Fields" from The Museum of Fine Arts, Houston on Vimeo.
Maurice Ravel's Trio for Piano, Violin, and Cello has been praised as one of the greatest achievements in the development of the piano trio. With its incredible peaks of triumph and profound lows of despair, the trio contains some of Ravel's most heartfelt writing. Composed at the brink of WWI, this work captures the anxieties of the men and women of Europe as they faced apocalyptic atrocities. Ravel would himself enlist in the French Army as a driver where he saw the horrors of the war with his own eyes.
Moores Music in the City presents this masterpiece in a new light by combining it with poetry by John McCrae, Wilfred Owen, Edward Thomas, and Katharine Tynan, film and music created by J. E. Hernández, and the Romance and Pastorale for violin and piano by Ralph Vaughan Williams in an exciting multimedia experience. Audiences will get a glimpse into the lives and experiences of the artists who lived during WWI through poetry and film while enjoying new compositions by J. E. Hernández. This concert connects the old with the new with a generous touch of "Moores" along the way!