Aaron Parazette
Program Coordinator
Director of Graduate Studies
Professor
E-mail: apar@uh.edu
Office: Fine Arts, 404B
Painting is a practice with 40,000 years of history crossing every continent and culture, and an evolving, expansive, and dynamic field of activity. To engage meaningfully in the practice of painting, the Painting program at UH familiarizes students with paintings' rich, diverse historical lineages; seeds classroom instruction with the proficient use of tools and materials; encourages innovation and experimentation; and emphasizes the conceptual, analytical, and critical skills necessary to make work that is strong, relevant and personal.
Coursework moves from structured to interpretive assignments, and finally to student defined projects and intensive studio practice. In this way, the Painting program provides the foundation for students to develop independently as practicing professional artists. 
Download an information sheet about the Painting, BFA degree.
Advancing Into the Major (Block)
Advanacing into the Painting Major (Block) is determined by competetive portfolio review. Students interested in becoming a Painting Major should contact Aaron Parazette (
apar@uh.edu
)
Internships
Advanced undergraduate painting majors are eligible for internships in area museums, alternative spaces and commercial galleries, including DiverseWorks Artspace, Lawndale Art Center, The Station Museum, The Contemporary Arts Museum, and the Museum of Fine Arts, Houston. Interns gain invaluable insight into the operations of for-profit and non-profit visual arts venues as gallery assistants, curatorial and research assistants, exhibition preparators, and education and outreach program assistants. Internships are an invaluable practicum supplement to academic programs and studio practice. Specific information regarding eligibility, internship requirements and opportunities is available from the Painting program coordinator. 
Careers
Our most dedicated graduates enjoy dynamic careers making and exhibiting art. For these artists, the BFA degree is only the beginning of a lifetime of learning and dedication to the profession, as they establish independent studio practices and begin their professional careers. 
These graduates follow the path of productive, impactful artists, by expanding discourses in contemporary art, and contributing to the cultural vitality of Houston and other important art centers. 
Many find employment in fine art related fields in institutions such as museums, galleries, and non-profit spaces; and in support industries including art handling, documentation, and preservation. Others complete teaching certification requirements through the College of Education and teach in public school systems. Students who are interested in teaching at the college level must first earn an MA or MFA degree.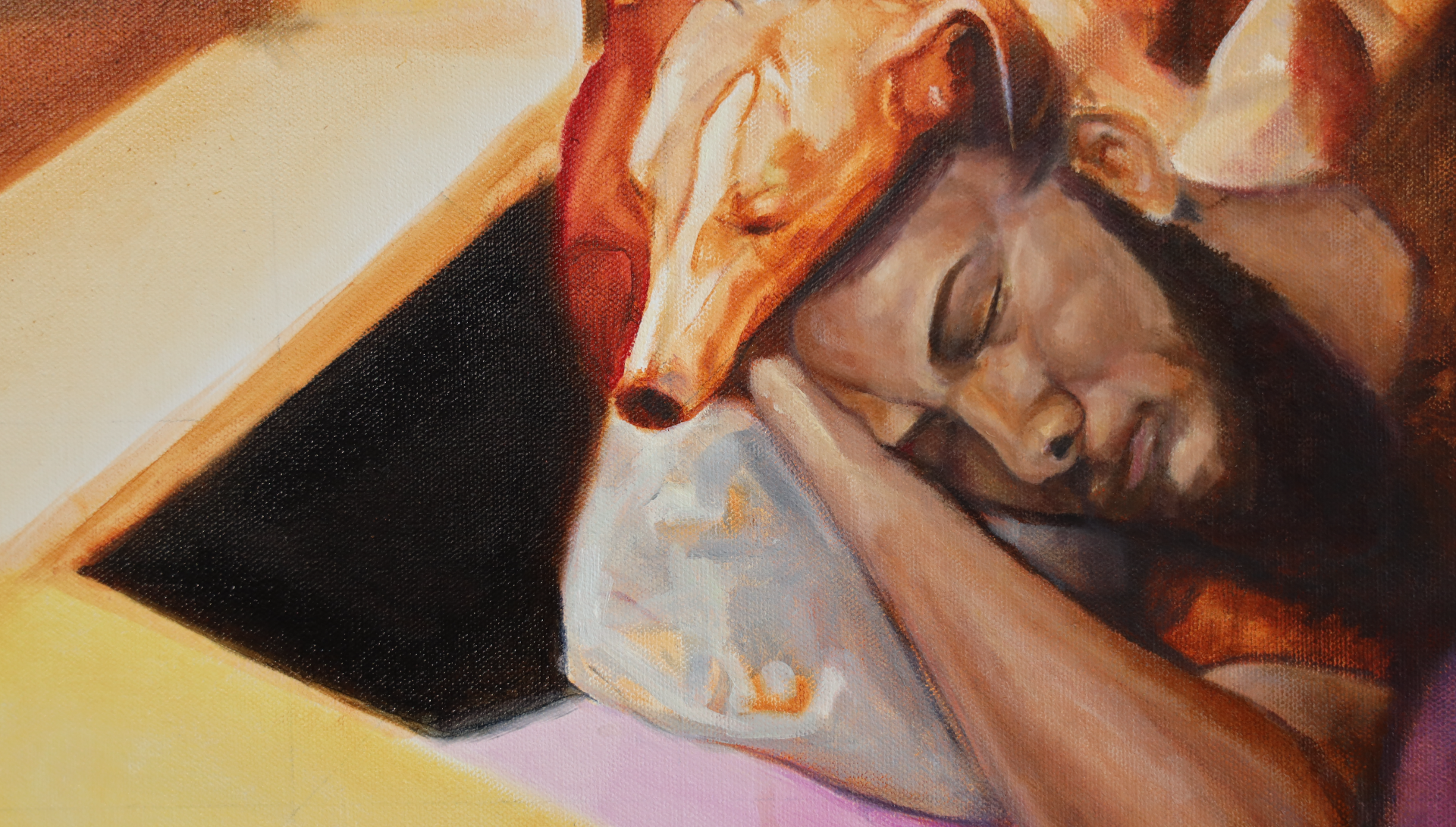 Image Credit, Top: Mellany Medina; Bottom: Stephanie Najera.