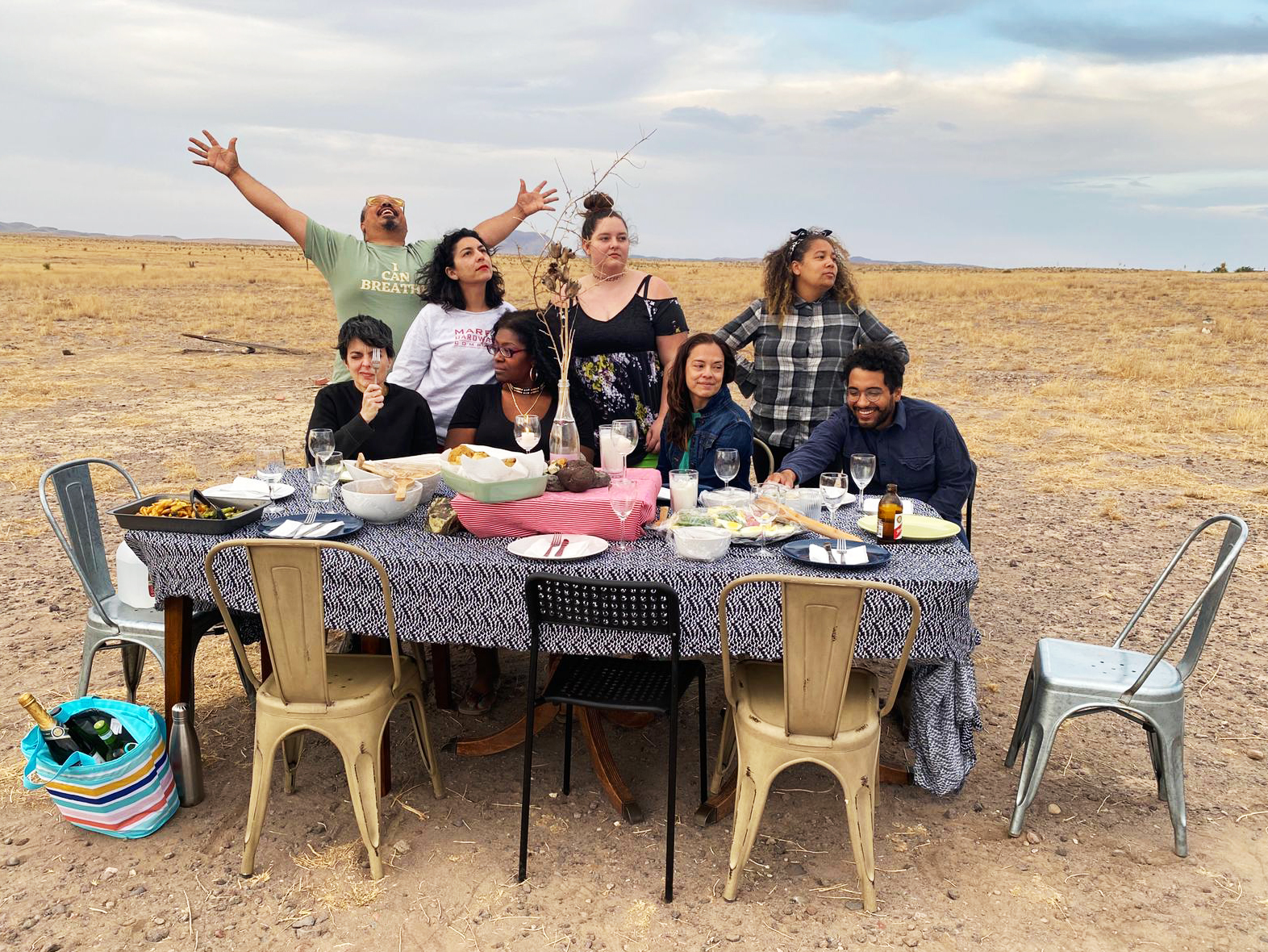 The School of Art has a growing number of exciting programs and experiences that further students' creative growth over the summer.
Fieldwork In Marfa, TX 
The School of Art offers one- and two-week intensive courses in Marfa, TX that engage aspects of West Texas as sources of research focus and inspiration. Course offerings include Creative Coding in the High Desert, where students learn creative coding in the context of the unforgiving desert landscape, and Donald Judd's locus of iterative, minimalist art; Grounds, engaging the idea of "grounds" and it's multiple meanings – as a reductive act, as the material under our feet, as a reason for action, the boundarying of land, etc.; and Desert Unit for Speculative Territories, s an experimental research studio working at the intersection of spatial practice, critical theory and contemporary art.  
The opportunity to work in Marfa is made possible through the Marfa Consortium, a partnership of international schools of art lead by École Des Beaux Artes in Nantes, France, and ArtBlocks.io.
MFA Summer Intensive 
Created and led by School of Art MFA alumni, the Summer Intensive is a residency-like experience for graduate students that fosters community and productivity during the summer months. Students meet regularly creating a supportive and generative environment. As a group, they engage in workshops, demonstrations, field trips, lectures, and critique. Invited guests conduct artist talks and studio visits. The intensive culminates with a group exhibition in the Elgin Street Galleries and a corresponding catalog is published.