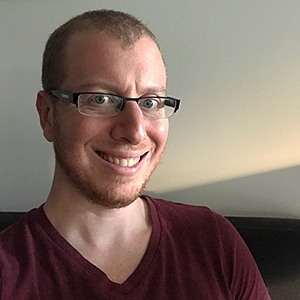 MFA, Studio Art, SUNY Buffalo 
MFA, Creative Writing, The University of Iowa
BA, Hobart College 

Unikel has shown at Dubai Art Season 2020 (UAE); Sofia Art Week 2019 (Bulgaria); CICA Museum (S Korea); Aether Gallery (Bulgaria); Griffith University Art Gallery (Australia); DesignPhiladelphia; The Museum of Contemporary Art Detroit; The Center for Contemporary Printmaking; the Florida State University Museum of Fine Art; the Institute of Contemporary Art at MECA and elsewhere. He is the co-editor of No Quo: Attempts (DesignInquiry Press, 2017) and Beyond Category (Hobart and William Smith Colleges Press, 2015). His work has been published in Western Humanities Review, The Collagist, Tupelo Quarterly, The Journal, Sonora Review, [PANK], TriQuarterly, The Essay Review, Fugue, The Normal School, Essay Daily and other national journals. Unikel also serves as a contributing editor of Seneca Review. 
 
He has been a residency recipient at AGA Lab (The Netherlands) and World of Co (Bulgaria); a residency and fellowship recipient at DesignInquiry; an artist-in-residence at The Open Book Workshop and a speaker at AIGA Pittsburgh, The AIGA Design Educators Conference, ReVIEWING Black Mountain College Conference, AWP, NonfictioNOW, Oberlin College, Michigan State University, The University of Oregon and Stony Brook Manhattan.