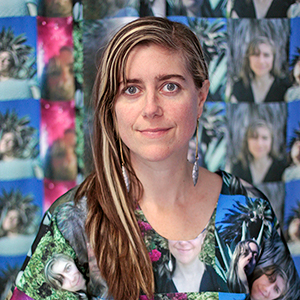 MFA, California Institute of the Arts
BFA, School of the Art Institute of Chicago
BA, Washington University

Mayer's practice is sculptural and social, with an emphasis on hand-built ceramics. Her methodology emerges from enacting formative site-specific projects in Southern California, an interest in the relationship between speech and consciousness, and extensive engagement with the various social practices and feminist histories of Los Angeles. Selected exhibitions include Night Gallery (LA), Galerie Catherine Bastide (BR), Ballroom Marfa (TX), Kendall Koppe (UK), Commonwealth & Council (LA), Klaus Von Nichtssagend (NY), Machine Project (LA), Hammer Museum (LA), Luckman Gallery at CalState LA, and Pomona Musem (CA). In 2014 she, along with UK artist Laura Aldridge, enacted a large-scale social sculpture at the Glasgow International biennial. Mayer's writing has appeared in X-TRA Contemporary Art Quarterly and ART21 Magazine, as well as in her artist's book, Loose Lips Loosen Lips. She contributed a chapter on social practice art to the Institute For Figuring's Crochet Coral Reef book. In addition to her solo practice, Mayer works with Jemima Wyman as part of the collaborative duo CamLab, which has staged events and exhibited in Los Angeles at MOCA, the Hammer Museum, Armory Center for the Arts, and Wildness at the Silver Platter. In Fall 2015 CamLab was the Wanlass Visiting Artist at Occidental College, and in 2017 they received a Fellowship from The Woman's Building and Metabolic Studio (CA). Mayer has been Assistant Director of the LA-based Institute For Figuring, a "feral organization", since 2009.