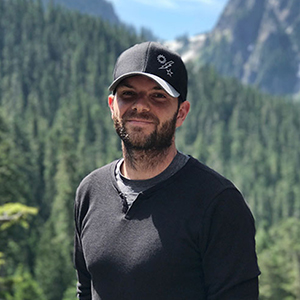 MFA, University of Houston
BFA, University of St. Thomas

Francis Giampietro was born and raised in New England and moved to Houston in 2004. He studied and worked under various Residents in the Core Program at the Museum of Fine Arts Houston and Glassell School of Art. This work and study fostered an appreciation for contemporary object making and Sculpture. Francis went on to receive his MFA from the University of Houston in 2011. After receiving his MFA Francis went on to teach a variety of classes at the University of Texas at Arlington including bronze and aluminum casting. In addition to this teaching Francis has shown his artistic work both nationally and internationally with shows in Berlin, Germany,, Nagoya, Japan,, New York City, US,, and all around Texas. Francis is also a founding member at Rootlab Design and Fabrication here in Houston and his work with them can be seen throughout the region. Rootlab also employs several of Francis' former students. In both teaching and making Francis aims to utilize the tools of industry and mass production to produce discreet, singular objects and forms. The accuracy in these tools, honed for the purposes of repetition, can then work in the service of precision and human expression.