DEADLINE TO APPLY:

FRIDAY, OCTOBER 6
About Leland Fellows
The Leland Fellows program is a paid, full-time internship on Capitol Hill, in Washington, D.C. Traditionally, economically disadvantaged students faced barriers to pursuing employment opportunities as congressional staff members, primarily due to the financial constraints of living in Washington, D.C. Internships, which serve as the main pathway to these positions, typically are only accessible to those who can afford the associated expenses and loss of income. Recognizing this disparity, Leland Fellows aims to level the playing field by providing financial support and valuable benefits to eligible students.
Program Benefits
Leland Fellows offers selected students a monthly stipend, round-trip airfare, and paid housing during their internship in Washington, D.C. In addition to these practical provisions, interns who successfully complete the program will earn 3-12 upper level academic credit hours in political science or public policy depending on their degree plan.
Capitol Activity
As Leland Fellows, students participate in comprehensive orientation sessions held in Houston and Washington. Throughout their internship, Fellows engage in a variety of responsibilities, including assisting with general office operations, constituent services, bill analysis, and legislation research. They also may have the opportunity to attend committee hearings, work on special projects, draft communication pieces, and prepare briefing memos.
Eligibility Requirements
Must be a junior or senior at the University of Houston during the semester of application.
Students graduating in fall 2023 are eligible to apply but must re-enroll as a post-baccalaureate.
Students from any major are encouraged to apply.
Transfer students must have completed a minimum of 24 hours at UH at the time of applying.
Must be in good academic standing with a minimum GPA of 3.0 on a 4.0 scale.
Program Requirements
Leland Fellows are expected to commit a minimum of 40 hours per week to their internship. They will also be required to participate in seminars, weekly check-ins with the Program Director and complete various academic assignments, enabling them to earn 3-12 academic credit hours. Before the initial stipend is issued, Fellows must be enrolled for the appropriate hours/classes through the UH Department of Political Science or Public Policy, and proof of enrollment is required. Fellows must not be concurrently enrolled in any other courses while completing the internship.
Ideal Candidates Possess
Outstanding academic achievement
Strong writing ability
Excellent interpersonal skills
Demonstrated dedication to public service through volunteerism in school and/or community activities
Internship experience
Personal interviews, academic achievement, writing ability, community and school activities, previous internship and/or professional experience, and financial hardship are all considered during the selection process
Application Process
The application for spring 2024 is now open! To apply, complete the Leland Fellows application here. 
The deadline to submit all application materials is Friday, October 6. Due to the program's high level of competitiveness, no extensions will be granted.
As part of the application process, you will need to include:
Typed application form
Resume
Personal Statement
Proof of financial aid need
Official academic transcripts (electronic delivery only)
Two letters of recommendation
Please ensure that your application is complete, as incomplete submissions will not be considered.
Questions? Read the frequently asked questions or contact Jessica Ruland O'Connor at jlruland@central.uh.edu.
Success Stories
Want to read about what previous Leland Fellows have done since their time in D.C.?  Read their success stories.
Previous Leland Fellows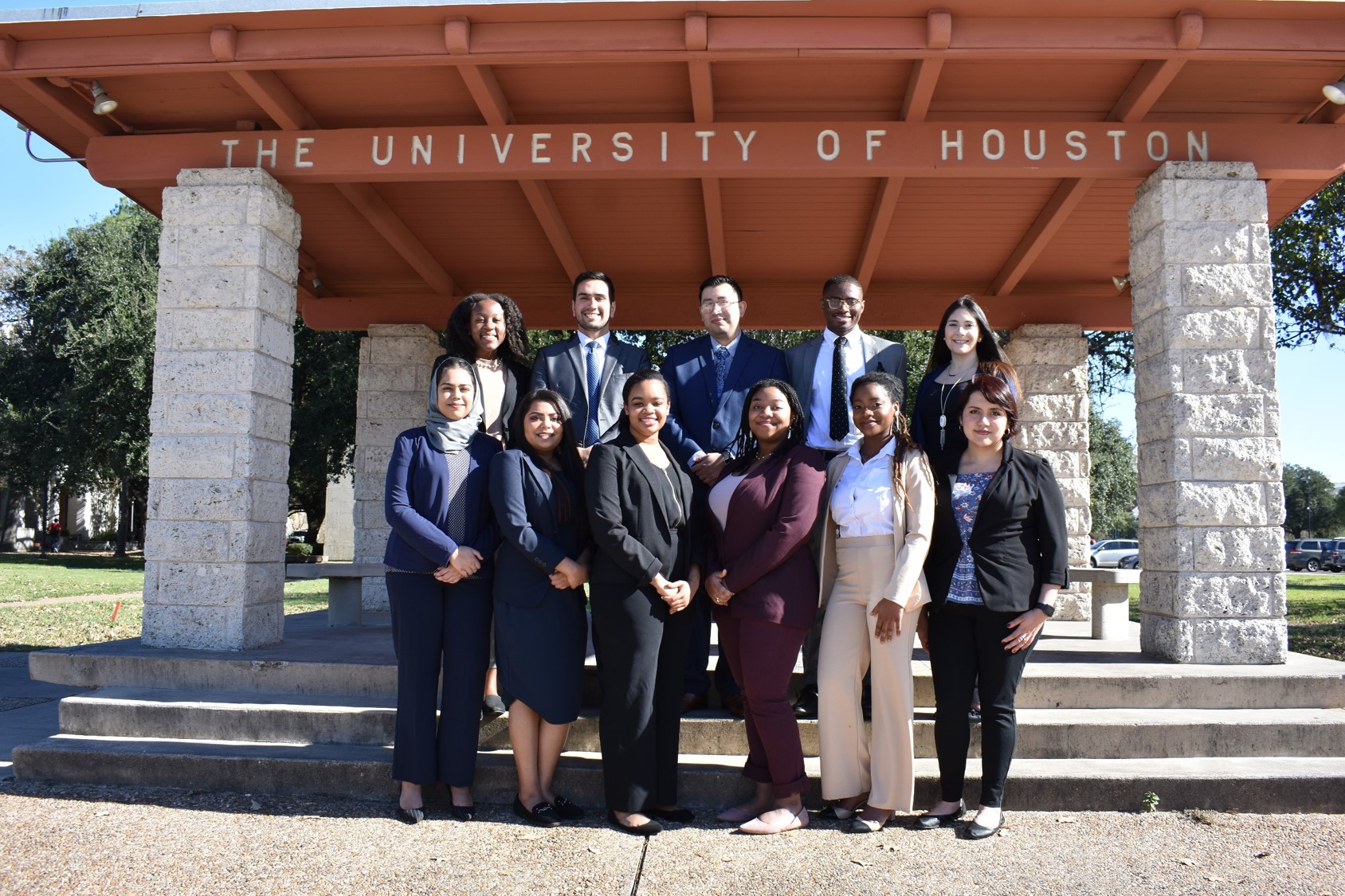 Read more about the 2020 Leland Fellows.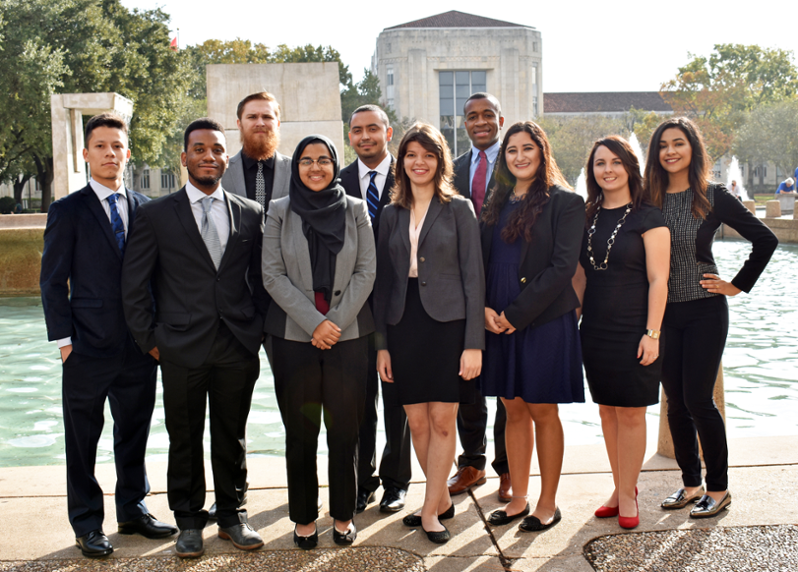 Read more about the 2018 Leland Fellows.
Thank you to the 2018 Leland Fellows sponsors.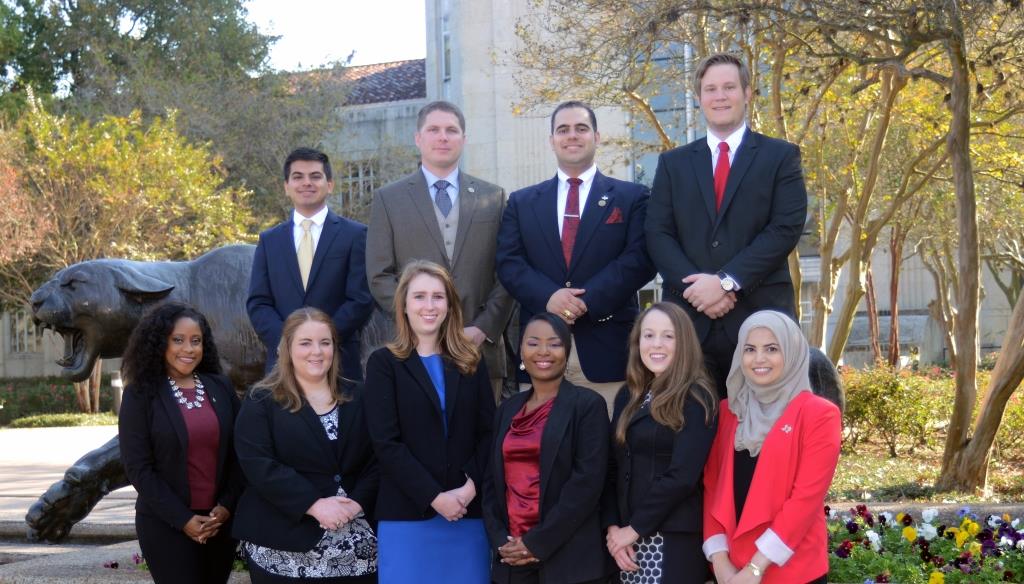 Read more about the 2016 Leland Fellows.
Visit the 2016 Leland Fellows Scrapbook.
Read more about the 2014 Leland Fellows.
View the 2014 Leland Fellows Scrapbook.
Mickey Leland Congressional Internship Program

Founded by the late U.S. Congressman Mickey Leland, the Mickey Leland Congressional Internship Program (MLCIP) was created to provide students a first-hand experience in our nation's legislature. Over 200 students from the University of Houston (UH), Texas Southern University (TSU), and the University of Houston-Downtown (UHD) served as interns in the U.S. Senate and House of Representatives.