Community outreach is one of the Hobby School of Public Affairs' primary objectives. The Hobby School of Public Affairs (Hobby School) works with several Houston organizations such as the League of Women Voters, the Greater Houston Partnership, and BakerRipley, as well as local and state governments to promote civic engagement, scientific policy analysis and professional training.
Providing Expertise
The Hobby School of Public Affairs researchers are routinely sought as event speakers and by local, state and national media for input in a variety of areas:
Jim Granato (national politics and economic policy)
Richard Murray (local, state and national politics and public opinion)
Daniel Engster (

political philosophy and public policy, practical ethics, contemporary political theory, care ethics,and the family)

Sunny Wong (

monetary policy in the US (inflation rate,interest rates), business-cycle (recessions and expansions), economic growth, foreign direct investment (decisions of multinational corporations) and international trade)

Pablo Pinto (political

 economy, globalization of production, fiscal policy and taxation, political representation, quantitative methods)

Renée Cross (local and state politics and civic engagement)
Hobby School Annual Luncheon
The first annual Hobby School fall luncheon was held on September 4, 2014. 
Hobby Leadership Award
The Hobby School of Public Affairs Leadership Award will be granted to one former Hobby School intern and to one graduate of the Hobby School's Certified Public Manager program each year. The recipients are determined by a committee of Hobby School representatives and advisory board members. The awards will be presented at the Hobby School's annual luncheon. 
The Inaugural Hobby Leadership Award honored Alexander Obregon and Darren Chambers.  Read more about the award.
The Certified Public Manager Program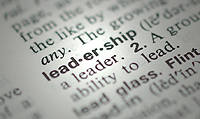 The Hobby School of Public Affairs coordinates the nationally recognized Certified Public Manager (CPM) Program to the University of Houston.
The CPM Program offers a challenging professional program designed to help today's manager become tomorrow's leader with innovative curriculum, problem-solving, and networking opportunities.
Upon satisfactory completion of the courses and final project, the CPM graduate is entitled to use the official designation of Certified Public Manager® (CPM). The CPM designation exemplifies recognized standards for excellence in public management and leadership.
Registration is now open! Learn more about the Certified Public Manager program.