Designed with your needs in mind.
The UH Go app is your fast pass to everything UH. You can find and pay for meals, view your grades and explore life on campus.
All this, and so much more, in one easy to navigate spot.

With a simple tap on an icon, the UH Go app helps you:
Pay for lunch contact-free
Use your digital Cougar Card
Add and drop classes
Track your shuttle bus in real-time
Navigate your way around campus
Follow UH Athletic teams
Receive notifications, alerts and news updates
As an Alum, stay in touch with your Coog Family


Who manages the UH Go mobile app?
The UH Go mobile app is the official app for the University of Houston, and it is managed by a cross-functional team. The Division of University Marketing and Communications is responsible for and manages the UH Go app brand, user experience (including navigation and content hierarchy) and notifications. University Information Technology provides technological expertise and customized development.
Have a question or an idea for a new feature?
We are always looking for ways to improve your experience and appreciate your feedback. Please contact us at uhgosupport@uh.edu or complete the UH Go Request to Add Feature form.
Want to send a message to UH Go app users?
Please submit your request to us at uhgosupport@uh.edu.
The UH Go management team established best practices to ensure users have a positive experience when interacting with the app. These guidelines are available on the UH Go Mobile App Guidelines page.
Resources:
Focus on features.
UH Go Grade Center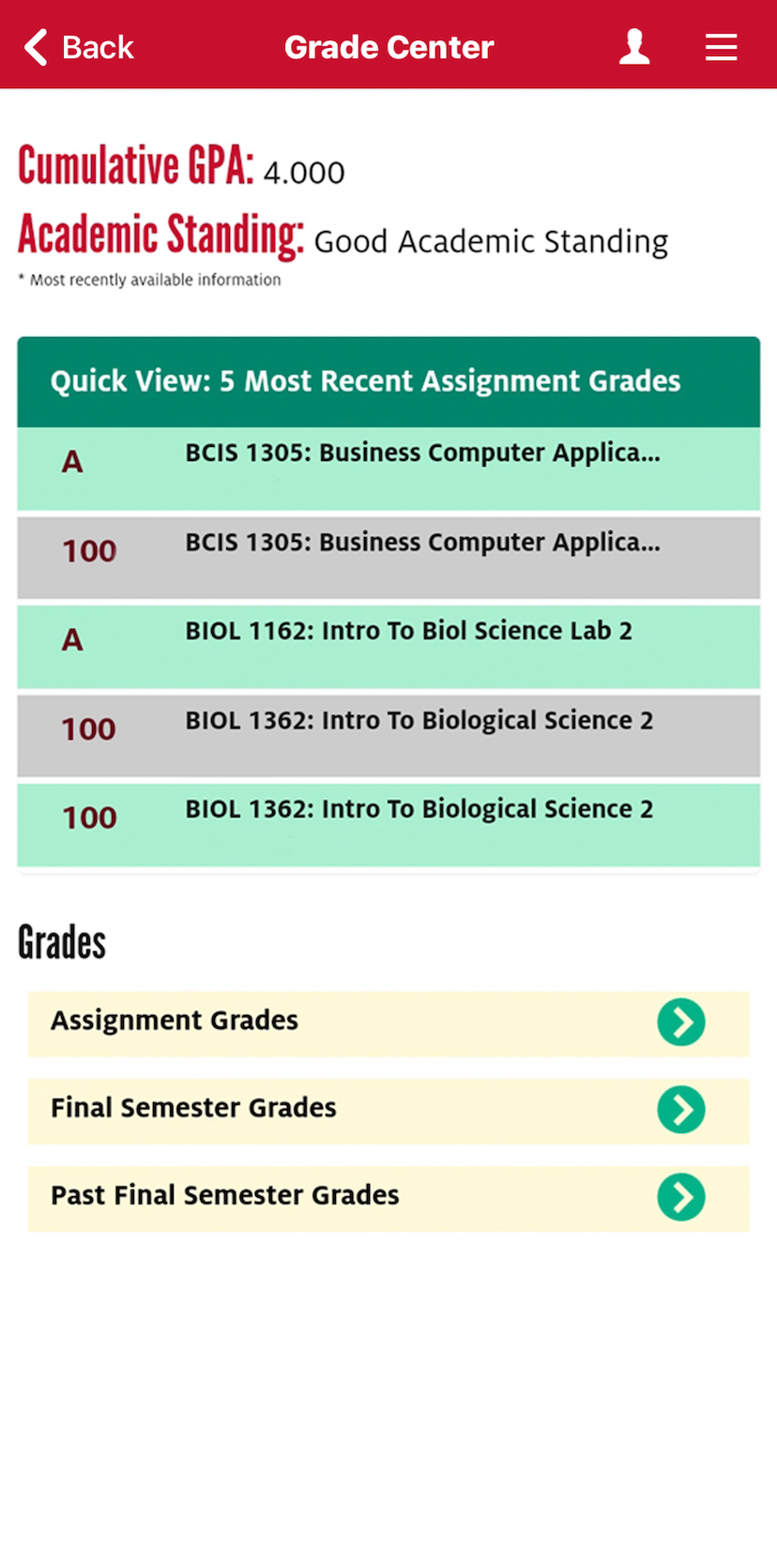 See all your grades from Canvas, CASA, and myUH in one place! Grades are updated every four hours.
UH Go Emergency Call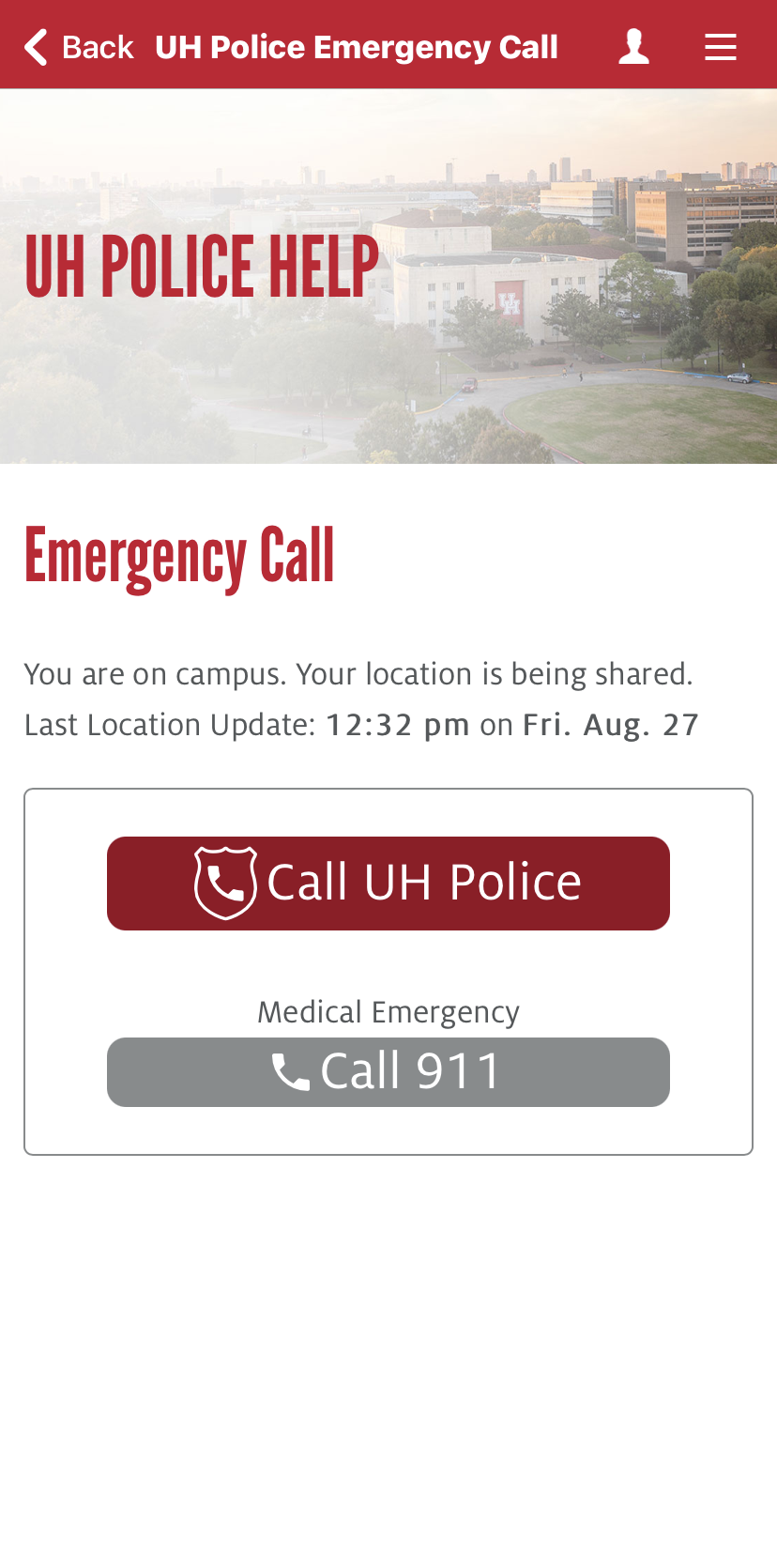 Stay safe on campus! With this new feature, you can share your location, so UH Police are just a tap away.
UH Go Dine on Campus
Check out menus and plan your meals before you go! Menus are updated every hour.
UH Go Get Involved
Find and RSVP to events on campus! Join your favorite student organizations, and stay up-to-date with campus events.