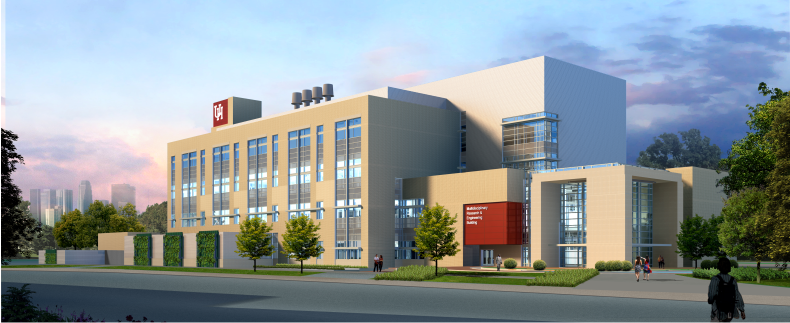 Project Status: In Construction
Project Budget: $51,000,000
Project Delivery: Construction Manager at Risk
Project Team
Project Manager: Terry Hawkins
Principal PM: Jim Norcom
Planning Rep.: Jeanne LaMontagne
Programming A/E: SHW Group
Design/Construction A/E: SHW Group
Contractor/CM: Tellespen Builders
Description
The Multidisciplinary Research and Engineering Building will provide a state-of-the-art infrastructure to support the educational experience of undergraduate and graduate students by enhancing their hands-on experience in a research laboratory setting. The building will also help the University compete for top-rated students and faculty, and will foster collaboration across the campus by minimizing investments in multiple and redundant instrumentation facilities by housing these core functions in a neutral location while sustaining and enhancing research growth. The new facility will include a research core that houses major core facilities that serve the critical needs of the University's research foci, both in energy and health. 
Job Site Photos - Summer 2016
News Articles
MREB featured in The Cougar article New building to host cross-discipline engineering, health research.