UH Alumnus to Lead American Psychological Association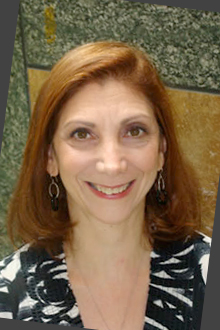 Nadine J. Kaslow, PhD, ABPP, now a professor at Emory University, has been elected president of the American Psychological Association (APA). In 2013 she will serve as president elect and then as president in 2014.
Kaslow is a PhD graduate of the Clinical Psychology program of the University of Houston in 1983 and was a student of former Professor Lynn Rehm. She is the second UH alum to lead the organization in recent years. James Bray, Jr., another PhD graduate of the Clinical Psychology program and currently an Associate Professor of Family Community Medicine & Psychiatry at Baylor College of Medicine, served as President of APA in 2009.
Kaslow is currently vice chair of the Department of Psychiatry and Behavioral Sciences at Emory University School of Medicine. She also holds joint appointments in the departments of psychology, pediatrics and emergency medicine and in the Rollins School of Public Health.
As a leader of APA, one of Kaslow's priority goals is improving psychology's educational opportunities and positioning psychology as a STEM field (science, technology, engineering and math). Her interest in interdisciplinary work and broad view of psychology echo themes that have been an integral part of UH's psychology graduate training program since its inception.
Just recently, two national awards were bestowed on students in UH's graduate training programs. Amanda Venta, a third year graduate student in Dr. Carla Sharp's Developmental Psychopathology Lab within the Child and Family track of the Clinical Psychology doctoral program, received the 2012 American Psychological Foundation's Harry and Miriam Levinson Scholarship to support her dissertation research. This scholarship is awarded to only one graduate student annually, and Amanda's receipt of this award will be featured in the American Psychological Association's Monitor on Psychology magazine. Lindsey Rodriguez, a social psychology graduate student in Dr. Clayton Neighbors' group, is among the first students in the Psychology department to receive the only National Institute of Health grant awarded to doctoral students. Her Ruth L. Kirschstein National Research Service Award (NRSA) is a three-year grant funded by the National Institute of Alcohol Abuse and Alcoholism (NIAAA) which will support her study of the interaction of interpersonal relationships and problematic alcohol use. Lindsey Rodriguez had previously received the Texas Research Society on Alcoholism (TRSA) John P. McGovern Medical Student Fellowship.
David Francis, Ph.D., Hugh Roy and Lillie Cranz Cullen Distinguished Chair and Chair of the Department of Psychology comments: "Alumni are the products of our training programs. These training programs are a key focus for the department, and we are pleased to receive word of the recent accomplishments of our alums and students." Dr. Francis adds, "The recent successes that our graduate students have experienced in competing for Federal Research Fellowships, and Amanda Venta's recent awarding of a nationally competitive dissertation research scholarship, all speak to the strength of the training program."
Recent applications to the clinical psychology program have increased by 58%. This is another sign our graduate training program is gaining national recognition and popularity.
By: Lolin Wang-Bennett