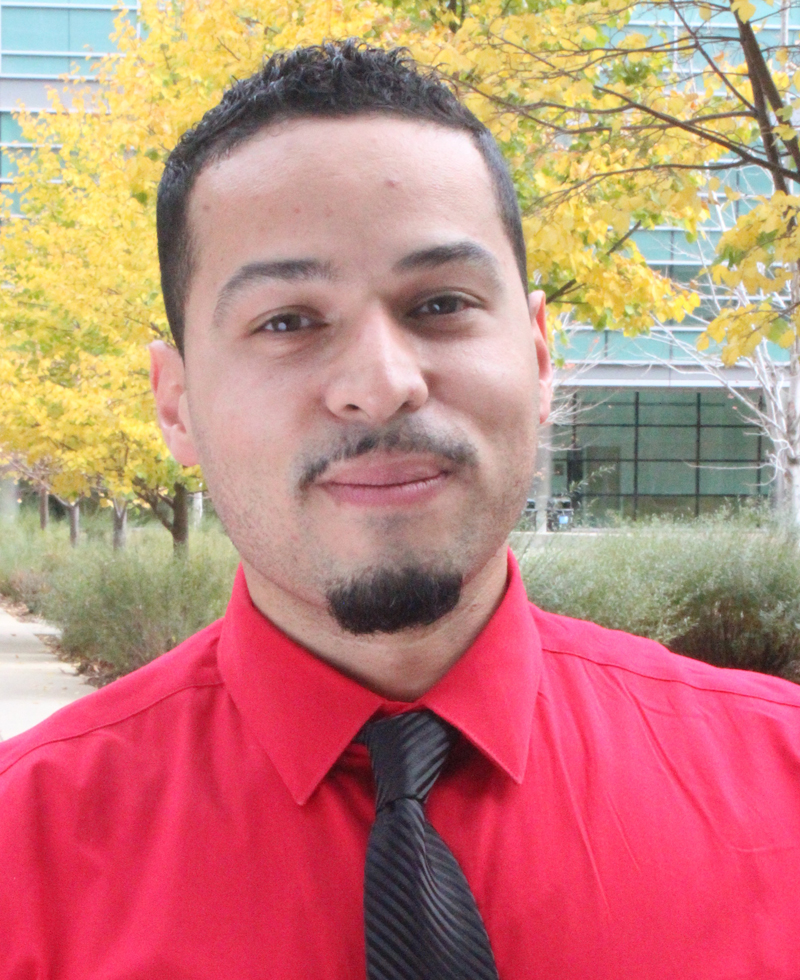 Heyne Building, Room 229C
713-743-9318
LDMedina2@uh.edu

Dr. Medina will be reviewing graduate student applications for the 2023-2024 academic year. Application deadline is Dec 1, 2022. Please see Student Admissions, Outcomes, and Other Data for details.
Biographical Summary
Dr. Luis D. Medina is a licensed clinical psychologist and cultural neuropsychologist. He received his B.A. in psychology from Yale University and his Ph.D. in clinical psychology/neuropsychology from the San Diego State University/University of California San Diego Joint Doctoral Program in Clinical Psychology. Dr. Medina completed his clinical internship at the West Los Angeles Veterans Affairs Medical Center (geropsychology track) followed by a postdoctoral fellowship in adult clinical neuropsychology at the University of Colorado School of Medicine. As a member of the Rocky Mountain Alzheimer's Disease Center at the University of Colorado, he performed postdoctoral research in cognitive aging and neurodegenerative disease. His research examines the cultural neuroscience of cognitive aging, particularly in the context of Alzheimer's disease and related dementias (ADRD), as well as the clinical assessment and diagnosis of ADRD in underrepresented populations.
Research Interests
Cultural Neuropsychology
Cognitive Aging and Neurodegenerative Disease
Alzheimer's Disease and Related Dementias
Health Disparities
Teaching
Psyc 7339: Cognitive Disorders and Lifespan Neuropsychology III (graduate)
Selected Publications
Complete List of Published Work in My Bibliography
Holden, S. K., Medina, L. D., Hoyt, B., Sillau, S. H., Berman, B. D., Goldman, J. G., Weintraub, D., & Kluger, B. M. (2018) Validation of a performance-based assessment of functional ability related to cognition in Parkinson's disease. Movement Disorders ( in press)
Medina, L. D., Hirshberg, L., Taylor, M. J., Gilbert, P. E., & Heaton, R. K. (2018). Rates of neuropsychological dysfunction in fibromyalgia and rheumatoid arthritis: An automated clinical rating approach. Journal of Clinical Rheumatology ( ePub ahead of print) doi: 10.1097/RHU.0000000000000837
Joe, E., Medina, L. D., Ringman, J. M., & O'Neill, J. (2018). 1H MRS spectroscopy in preclinical autosomal dominant Alzheimer disease. Brain Imaging and Behavior ( ePub ahead of print) doi: 10.1007/s11682-018-9913-1
Petok, J. R., Myers, C. E., Pa, J., Hobel, Z., Wharton, D. M., Medina, L. D., Casado, M., Coppola, G., Gluck, M. A., & Ringman, J. M. (2018). Impairment of memory generalization in preclinical autosomal dominant Alzheimer's disease mutation carriers. Neurobiology of Aging, 65, 149-157. doi: 10.1016/j.neurobiolaging.2018.01.022