Recent News

Department Chair David Phillips has just published a book with Oxford University Press on Henry Sidgwick's The Methods of Ethics This book, part of the Oxford Guides series, is a concise companion to Sidgwick's masterpiece, written primarily to aid advanced undergraduate students and interested general readers in navigating and interpreting the original text. Congratulations, Dave!
Recent UH Philosophy MA grad Phillip Kieval has just had a paper on representations in deep neural networks accepted to Synthese. Phil continues to work on his PhD at Cambridge University under a prestigious Gates-Cambridge scholarship, the first ever awarded to a UH student. Congrats, Phil!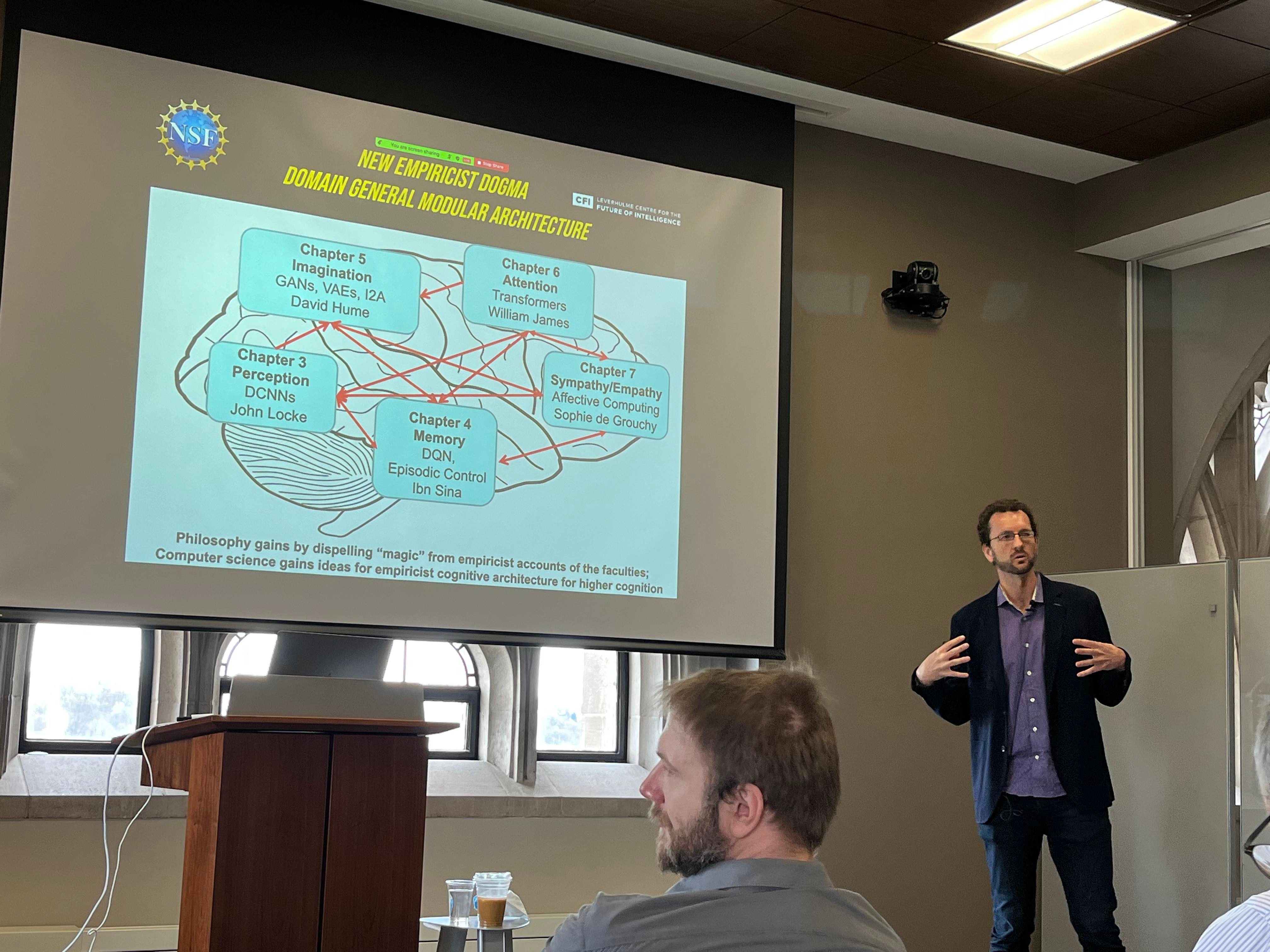 Associate Professor Buckner has been very busy speaking during the 2021-2022 year, giving invited lectures to the University of Arizona, Stanford, the University of Cincinnati, the Central APA, the University of Hong Kong, and a prestigious ALS lecture to the Center for the Philosophy of Science at the University of Pittsburgh.  The talks have been about his book project under development on the philosophy of deep neural networks.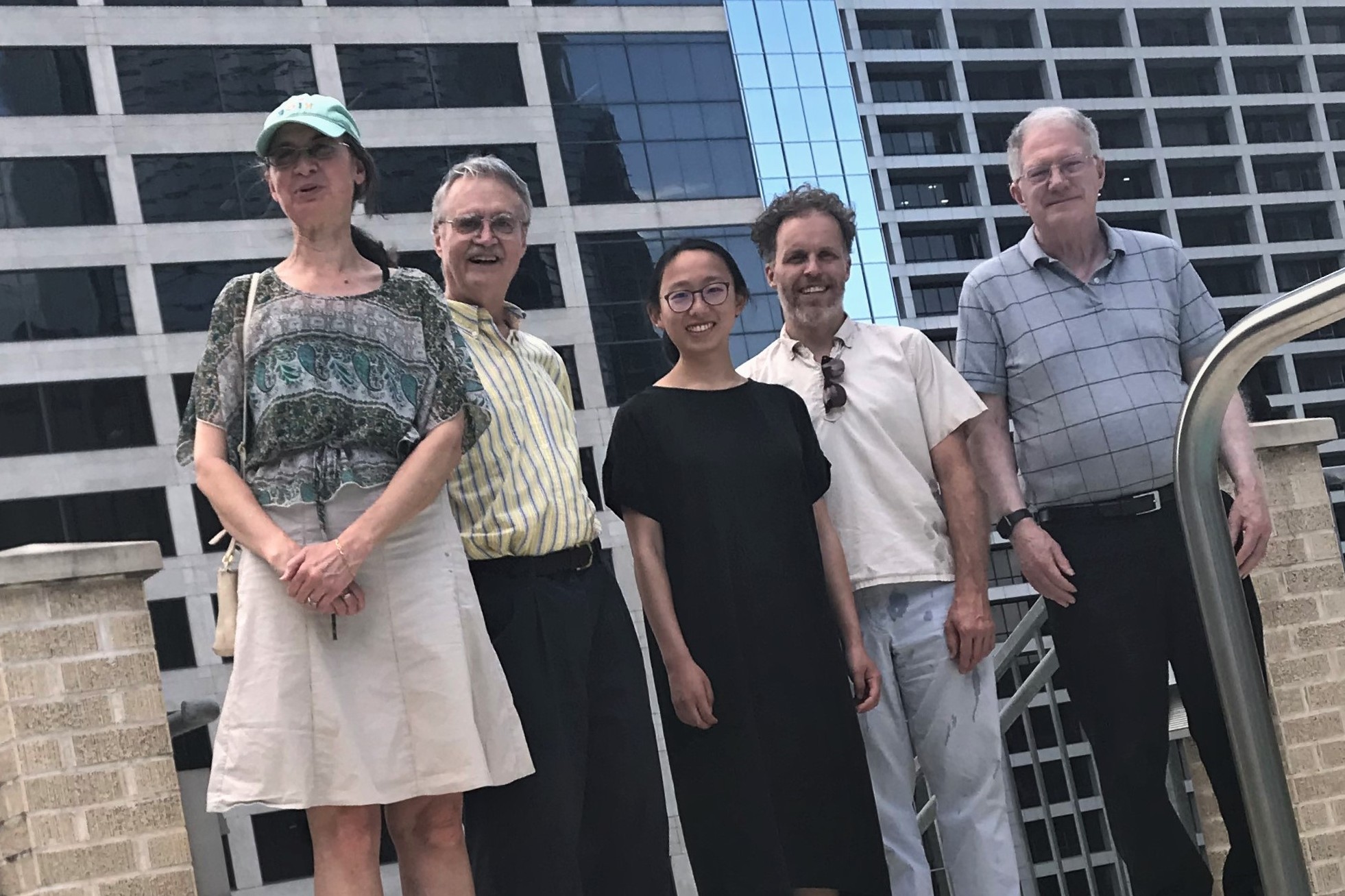 Philosophy events are beginning to start back up here in the Houston area, with the Houston Circle for the Study of Philosophy from Antiquity to Modernity having an in-person meeting here in April. The circle in particular welcomed Claudia Yau, center here.

 Dr. David Phillips has published a new book entitled Rossian Ethics: W.D. Ross and Contemporary Moral Theory with Oxford University Press.  This book is billed as the first monograph devoted exclusively to W.D. Ross's seminal contribution to moral philosophy. Congratulations, Dr. Phillips!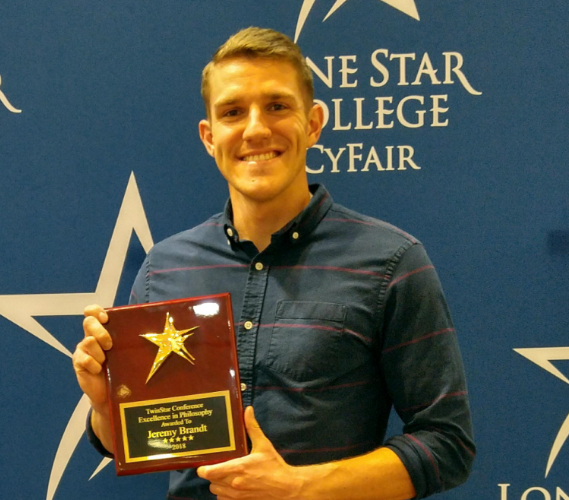 UH Philosophy undergrad Jeremy Brandt was awarded Excellence in Philosophy at the TwinStar Philosophy & Humanities Conference over the weekend at Lonestar College CyFair. The award was for his presentation titled "What Brink Should Have Said Sidgwick Should Have Said".
Congratulations, Jeremy!

 Professor Cynthia Freeland has joined the illustrious group of philosophers photographed by Steve Pyke. She is one of the ten philosophers interviewed in Hans Maes's new book Conversations on Art and Aesthetics (Oxford, 2017), featuring photographs by Pyke. In addition, she recently spoke at the American Society for Aesthetics annual meeting in New Orleans in mid-November on a panel titled "Multi-Sensory Perception in the Arts." Her article "A New Question about Color" appeared in the July 2017 issue of The Journal of Aesthetics and Art Criticism.

 Assistant Professor Luis Oliveira has been extremely busy on the speaking circuit. His lectures for the 2017-2018 year include: two keynotes at conferences in Brazil (both organized by the Brazilian Association for Philosophy of Religion), three APA talks (with one upcoming at the 2018 Eastern APA), and invited papers at UMass and Kansas State University.

 Associate Professor Tamler Sommers new book, Why Honor Matters, is coming out in Spring 2018 with Basic Books. Paul Bloom (Yale) says that in this "provocative and important book, a brilliant young philosopher makes the case that Americans--particularly liberal Americans--have been too quick to abandon honor as a way of life...Beautifully written, fiercely argued, and timely, Why Honor Matters is really going to shake things up."  Congratulations, Dr. Sommers!

MA graduate Keyao Yang and Assistant Professor Cameron Buckner have recently published a paper in the journal Biology & Philosophy. Charles Darwin's "musical protolanguage" hypothesis--one of the most popular theories about the evolution of language--argued that analyses of birdsong show that sexual selection for structured complexity in song-like mating calls might have led to the evolution of grammatical ability in our ancestors. In their paper, Buckner & Yang argue that the elaborate mating dances of manakin birds might similarly support an alternative non-vocal, dance-based hypothesis about the origins of grammar. Congratulations, Yang, on your first publication! You can read the article for free through Springer's Nature's SharedIt program by clicking here.

Assistant Professor Cameron Buckner
Assistant Professor Buckner was selected in a university-wide competition to deliver a talk in the Assistant Professor Excellent (APeX) Lecture Series. He delivered a lecture entitled "Can Animals Understand that Others Have Minds? Putting Psychology, Biology, and Philosophy Back Together Again" to a packed house on Wednesday, October 25.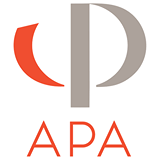 The American Philosophical Association Board of Officers held their Fall 2016 meeting at the University of Houston. As part of their events, Dr. Kenneth Taylor (Stanford) delivered the APA lecture to a packed audience. The title of his talk was "Religion and Gay Marriage: Why Democracy is Good for Religion, even if Religion is Uncomfortable with Democracy.".

 Dr. Cynthia Freeland delivered three talks at Trinity University in San Antonio: one on feminist art to the large introductory "Art and Ideas" class, a colloquium on Multisensory Film Perception to the Philosophy Department, and a public lecture, the annual Stern Lecture in philosophy of art, on "The Changing Role of Color in Art".

Dr. Helen Hattab Dr Helen Hattab spoke on "Descartes A Mechanist?" on the occasion of the third Descartes Day which took place on October 15 at the Center for Philosophy of Science at Pittsburgh University. More information can be found here.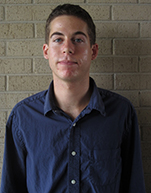 Congratulations to UH Philosophy MA alumnus Michael Hartley, who has since gone on to do graduate work in cybersecurity at the University of Syracuse. A team led by Hartley won the gold award in Phase I of the National Cyber Analyst Challenge (NCAC), which included a prize of $12,000, an industry mentor, valuable training sessions, and a trip to Washington, D.C., to compete in the final phase of the competition in the hope of winning $25,000. The first phase of the challenge involved a forensic cybersecurity analysis, and the final phase will consist of a live competition that will emphasize the skills necessary to be an accomplished cyber analyst. Twenty schools participated in the first phase of competition. The Syracuse team will now advance to the finals in October in Washington, D.C. Hartley observes of the win: "I guess once you learn philosophy, all the other stuff is a piece of cake (joking, of course)."

Dr. Cameron Buckner
was
recently interviewed in the scientific press
regarding a groundbreaking new experiment on social cognition in chimpanzees. At the time of the interview, Buckner was in Germany presenting at a workshop on animal cognition entitled "Rational Animals?" at Ruhr-University Bochum, where he delivered a presentation entitled "Scaffolding Intuitive Rationality."

 Dr. Greg Brown recently organized the Tenth Annual Conference of the Leibniz Society of North America at the University of Houston from 4-6 November, 2016. Information about talks and participants can be found here.

 Dr. David Phillips participated in an authors-meet-critics session on Peter Singer and Katarzyna de Lazari-Radek's book The Point of View of the Universe: Sidgwick and Contemporary Ethics held at Western University in London Ontario on September 19. Other participants included: Jennifer Hawkins (Duke); Peter Singer (Princeton); Anthony Skelton (Western); David Phillips (UH); Katarzyna de Lazari-Radek (Lodz); and Thomas Hurka (Toronto)..

Recent MA grad Chris Frugé received news that his paper "Shared Parts and Political Authority: Groups as Individuals in Spinoza" was accepted at the Southwest Seminar in Early Modern Philosophy, which will be held at UC Riverside on the 27th of February, 2016.

Dr. Cameron Buckner
is co-organizing the Minds Online conference at the Brains Blog throughout the month of September, 2015. There are four main sessions, on social cognition, perception, belief and reasoning, and philosophy of neuroscience and cognitive science. Recent MA grad Brandon Tinklenberg is moderating the session on social cognition, where another recent MA grad Valerie Soon provides a commentary. If you would like to join in the discussion, go to
http://mindsonline.philosophyofbrains.com/
.

Dr. Helen Hattab presented her latest work on early modern theories of forms and universals at the University of Uppsala in Uppsala and the 8th Nordic Early Modern Philosophy Workshop in Stockholm, Sweden; at a Workshop on "Aristotle and Early Modern Philosophy" at the University of Groningen in the Netherlands; and a Workshop on "Mind, Music and Metaphysics" at the Humboldt University in Berlin, Germany. In keeping with Plato's view of Philosophy as practicing for death, she also visited the house in Stockholm where Descartes's corpse was kept, and three burial mounds of ancient Swedish monarchs in Old Uppsala.

 Dr. Cynthia Freeland attended two conferences in June. The first was on Plato's Apology at the University of Bergen in Norway, and the second at the University of London, Birkbeck College, for an annual meeting of the Society for Cognitive Study of the Moving Image. At the conclusion of the latter conference there was a group tour and dinner on a boat on the Thames. Freeland is pictured here by the river with Dan Flory of Montana State University.

 Recent MA grad Valerie Soon delivered a her paper "The Moral Significance of Animal Time and Memory" at the Self in Time workshop July 28-30 at Ludwig Maximilians University, Munich, with departmental support. Her paper describes the ethical import of various mechanisms that might explain scrub jay caching experiments conducted by Dr. Nicola Clayton of Cambridge, with Dr. Clayton in the audience. She then headed straight to the Rocky Mountain Ethics Congress to deliver a paper called "Honor, Dignity, and Collective Resistance" on the harm of oppression.

Jonathon van den Hombergh, 2nd year Philosophy MA student at UH, presented on "The Logic of Quantified 2D Conceivability Arguments" in Stockholm at the Philosophy of Language and Mind Masterclass, with David Chalmers in the audience. While in Europe, Jonathon also visited relatives in the Netherlands and stepped into Germany and Belgium at the three-point border.

 Dr. Cynthia Freeland is co-PI on a grant that was awarded money by the Australian Research Council, also involving philosophers in Australia, Canada (Mohan Matthen), and the US (Paul Guyer), and artists in Germany and Australia. Primary PI is Jennifer McMahon (Philosophy) of the University of Adelaide, AU (the total for 3 years of the grant is $251,100 AU = $193,835 US).  She also co-edited (with Christy Mag Uidhir) a Special Issue of The Journal of Aesthetics and Art Criticism, "Printmaking and the Philosophy of Art" (Winter 2015). She lectured at Syracuse University in November on "Gustatory Cinema"  at the Turner Contemporary Museum in Margate, England, 3/13 in a symposium called Facing the Self (n conjunction with a major exhibit there on the self-portrait), and at the 2015 Pacific APA on "Disgusting Images."  Finally, she has a 4000 word commentary forthcoming on Dom Lopes's book titled Four Arts of Photography (forthcoming with Wiley Blackwell); her comments are entitled "Four Thoughts about Four Arts of Photography."  

 Dr. Christy Mag Uidhir is currently editing a 13 section, 26 contributor volume for Oxford University Press titled Art & Philosophy: New Essays at the Intersection. The list of stellar contributors includes Derk Pereboom, Jonathan Weinberg, Keith Lehrer, Dana Nelkin, Margaret Boden, Nancy Bauer, Amie Thomasson, Bence Nanay, Stephen Davies, John Hyman, and Carrie Ichikawa Jenkins.

Dr. Cameron Buckner
 has another busy lecture schedule for 2015; he will present "Ravens Attribute their Own Prior Visual Access to Unseen Competitors" at a
Workshop on Philosophy of Cognitive Science
at Loyola University on April 1, "The Rationality of Intuitive Judgment" at the Southern Society for Philosophy and Psychology April 2-4 in New Orleans, a keynote lecture on continuity and discontinuity in comparative cognition at the Nature and Origins of Human Cognition workshop in Berlin, Germany June 18-19, a keynote lecture on episodic memory and prospective cognition at the Self in Time:  Prospective Cognition in Animals and Humans workshop at Ludwig-Maximilian University, Munich July 30-31, and an invited talk on associative models at the International Congress for Logic, Methodology, and Philosophy of Science in Helsinki, Finland August 2-8.

 Postdoctoral Fellow Dr. Johanna Luttrell has published a new article in Philosophy and Social Criticism entitled "Alienation and Global Poverty:  Arendt on the Loss of the World".  In March, she is also taking two Phronesis students to Oxford for an intensive seminar on Human Rights (for more information, see here).  

Dr. Helen Hattab's paper on "Hobbes' and Zabarella's Methods: A Missing Link" just appeared in the Journal of the History of Philosophy Vol.52, No.3 (July 2014): 461-486.  In June she spent two weeks at the Vatican Library in Italy to complete her research on early modern commentaries on the conception of prime matter in St Thomas Aquinas's Summa Theologiae. 

 Professor Bredo Johnsen's article entitled "Hume, Goodman and Radical Inductive Skepticism" has been published online in Synthese.

Dr. Helen Hattab presented her paper on "(Re)reading Aristotle: Zabarella and the Coimbrans on Substantial Change" at the APA Eastern Division meeting on December 29, 2013. On March 28, 2014, she gave an invited talk on "Early Modern Hylomorphism and the Transformation of Aristotelian Form" at Rice University. On April 3 she was invited to speak on this topic at Toronto University in Ontario, Canada, after teaching a PhD seminar on Descartes and the late Scholastics there on April 2.

 Dr. Christy Mag Uidhir--along with Nick Riggle (NYU) and Gregg Horowitz (Pratt)--received a grant from the American Society for Aesthetics Major Project Initiative to fund their conference on the philosophy of street Art titled Art In & Of The Streets. The conference is scheduled to take place March 5th-7th, 2015, in New York City at both The Pratt Institute & New York University. The official CFP can be found here. Christy also received a grant from the American Society for Aesthetics Board of Trustees to redesign and promote his philosophy weblog Aesthetics For Birds dedicated to issues both professional and philosophical within the Philosophy of Art & Aesthetics.

 Dr. David Phillips's 2013 and forthcoming publications are "Joseph Butler" (International Encyclopedia of Ethics); "Sympathy for the Error Theorist: Parfit and Mackie" (Ethical Theory and Moral Practice, published "online first" September 2013); "The Puzzle in Sidgwick's Moral Epistemology," part of a volume (December 2013) of the Revue Internationale de Philosophie devoted to Sidgwick; and "Sidgwickian Ethics: An Overview" and "Replies to Crisp, Shaver and Skelton," part of an author-meets-critics symposium on Phillips's book, forthcoming in the December 2013 issue of Revue d'etudes benthamiennes. Phillips will be travelling to the University of Hamburg in January 2014 to present a paper on "Sidgwick, Ethics and Evolution" at a mini-conference on Sidgwick.

Dr. Cameron Buckner's
 proposal for a special issue on cognition
 (with Ellen Fridland) has been accepted at 
Synthese
; current contributors include Ken Aizawa, Colin Allen, Carrie Figdor, Ellen Fridland, John Michael, Albert Newen, Bill Ramsey, Mark Rowlands, and Nicholas Shea.  In addition, his paper "Concepts, Kinds, and Transitional Gradation" has been accepted for presentation at the annual meeting of the Southern Society for Philosophy and Psychology in Charleston, SC from February 5-8.

 Dr. Helen Hattab presented her paper "Creation and Subsistence: 17th Century Commentators on the Subsistence of Prime Matter and Substantial Forms" at an international conference on "Summistae: The Commentary Tradition on St Thomas Aquinas' Summa Theologiae (15th-18th Centuries)" in Porto, Portugal on October 17, 2013. While in Portugal she also visited the University of Coimbra (founded 1290), where some of the most influential 16th and 17th century commentators on Aristotle's philosophy taught.

 The most recent in a series of articles interpreting Quine, Professor Bredo Johnsen's article entitled "Reclaiming Quine's Epistemology" is forthcoming in Synthese.

 Dr. Mag Uidhir's monograph Art & Art-Attempts is now available from Oxford University Press. Additionally, he has been appointed to serve on the editorial board of the newly launched Ergo, An Open Access Journal of Philosophy sponsored by the Department of Philosophy at the University of Toronto and published through MPublishing (which also publishes Philosopher's Imprint). The journal home page can be found here and the full CFP here.

 Dr. Jim Garson has been completing proofs on his new books What Logics Mean and Modal Logic for Philosophers (2nd edition) both due out in the fall with Cambridge.

 Dr. Anne Jacobson participated in the 4th international workshop on biased decision-making on funding by the Leverhulme Trust and Sheffield University.  She also took up official position as visiting academic, Somerville College, Oxford (1 term's duration) and has been preparing for the printing of her new book Keeping the World in Mind (Palgrave 2013); She was also appointed to a three-year term to the American Philosophical Association's Committee on the status of women, and has several forthcoming articles: "A Curious Coincidence: Critical Race Theory and Cognitive Neuroscience," (Neuroethics), "Individualism and implicit bias" (in a 2 volume project from Oxford University Press), and "New Souls for Old" (Perspectives on Politics, the flagship journal of the American Political Science Association).

Dr. Cameron Buckner
has five articles accepted for publication over the past year:  "A property-cluster theory of cognition" in
Philosophical Psychology
, "The semantic problem with research on animal mindreading" in
Mind & Language
, "Morgan's Canon, meet Hume's Dictum", in
Biology & Philosophy
, "In search of balance", in
Biology & Philosophy
, and "A portrait of the artist as an aesthetic expert" (with Dr. Mag Uidhir) in
Aesthetics and the Sciences
published by Oxford University Press.  He also co-organized a DFG-funded workshop entitled "What is cognition?" in June in Bochum, Germany.  

 Dr. Cynthia Freeland spoke in two sessions at the International Congress of Aesthetics in Krakow, Poland, in July. She gave a commentary on keynote speaker Noel Carroll's address "Criticism and Interpretation" and also gave a paper titled "Art and Medical Imaging Technologies."  Freeland also gave a paper on "Plato on Images and Art" at an international symposium on Plato's dialogue "The Sophist" at the University of Bergen, Norway, in May.

 Dr. David Phillips will be attending the 6th Annual Rocky Mountain Ethics (RoME) Congress in Boulder, Colorado in August 2013, commenting on Colin Hickey's paper "Reactive Attitudes, Responsibility, and Structural Injustice." 

 Dr. Helen Hattab delivered an invited paper on "The Target of Descartes' Attack on Substantial Forms: Suarez versus Aquinas" at the Global Scholar Seminar on Metaphysics and Mind:  Late Medieval and Early Modern Perspectives at Princeton University, February 16, 2013.  She also participated in a special symposium on the sixteenth century Scholastic philosopher, Francisco Suarez, at the Central APA in New Orleans, and presented her paper on "Targeting Substantial Forms: Suarez's A Priori Defense and Descartes' Refutation" as part of this symposium on February 21, 2013.
Past News

 Dr. Gregory Brown presented a paper entitled "Contra la posibildad del vacío: El argumento mecanicista de Leibniz" at the 1er Congreso Iberoamericano Leibniz, Universidad de Costa Rica (San José, Costa Rica, 12 July 2012).

 Dr. Helen Hattab gave an invited paper entitled, "Interpreting Spinoza's Method Against the Background of Aristotelian, Cartesian and Hobbesian Methods" at the Early Modern Philosophy Initiative Conference which took place at Texas A & M University on April 12. On May 24, Helen Hattab will give an invited paper entitled, "Alteration or Generation? Late Aristotelian Accounts of the Substantial Form" at a conference on Aristotelian Natural Philosophy in the Early Modern Period, at the Royal Flemish Academy of Belgium for Science and the Arts, in Brussels, Belgium. She was also awarded a Small Grant by the University of Houston to fund her summer research project on "16th and 17th Century Commentators on Aquinas' Doctrine of Substantial Forms"

Dr. Mag Uidhir's monograph Art & Art-Attempts with Oxford University Press will be published in July 2013. Additionally, he has two articles forthcoming in Journal of Aesthetics & Art Criticism: "How to Frame Serial Art" and "Judging Covers" (with P.D. & Cristyn Magnus) and was recently appointed to the editorial board of American Philosophical Quarterly.

 Dr. Helen Hattab will be giving an invited paper on "The Target of Descartes' Attack on Substantial Forms: Suarez versus Aquinas" at the Global Scholar Seminar on Metaphysics and Mind:  Late Medieval and Early Modern Perspectives at Princeton University, February 16, 2013.  She is also participating in a special symposium on the sixteenth century Scholastic philosopher, Francisco Suarez, at the Central APA in New Orleans, and will present her paper on "Targeting Substantial Forms: Suarez's A Priori Defense and Descartes' Refutation" as part of this symposium on February 21, 2013.

 Dr. Cameron Buckner has been awarded the first CLASS digital humanities postdoctoral fellowship. Please see the CLASS news site for details.

 Professors Christy Mag Uidhir & Cynthia Freeland will be guest editing a Special Issue of Journal of Aesthetics & Art Criticism on Prints & Printmaking.

Professor Johnsen's article entitled "Observation" is forthcoming in the Companion to W. V. Quine, edited by Gilbert Harman and Ernie LePore, published by Wiley-Blackwell.

 Dr. Jim Garson gave two talks at international conferences in June, 2012. His paper "What Classical Connectives Mean" was delivered to the Second Conference on the Foundations of Logical Consequence held at St. Andrews University in Scotland. "Open Futures in Propositional Logic" was given at a conference entitled "What is Really Possible" sponsored by Utrecht University.Another paper, coauthored with Joshua D. K. Brown entitled "The Natural Semantics of Vagueness" will be presented at the Eastern Division Meetings of the American Philosophical Association in December.  Furthermore, "Open Futures in the Foundations of Propositional Logic," will appear in Nuel Belnap on Indeterminism and Free Action, T. Mueller (ed.) Springer, 2013.
Garson's new book: What Logics Mean: From Proof to Model-Theoretic Semantics is now under contract with Cambridge University Press with publication scheduled in 2013, and a Second Edition of his book Modal Logic For Philosophers (2013) is under contract with Cambridge University Press to appear in 2013

 Dr. Anne Jacobson returned to Sheffield for the third international workshop on implicit bias in July, and she went to New Orleans in August to complete, with her committee, plans for the 2013 Central Division APA conference. Her blog post on what is bad about death was picked up by Andrew Sullivan for the Daily Beast. Her review of Benatar's The Second Sexism is forthcoming in The Philosopher's Magazine, and her interview by 3 am Magazine ("an avant guard New Yorker") will appear in the Fall. She is co-editing the feminist second of the Springer Handbook on Neuroethics, for which she is writing a piece on moral responsibility and implicit attitudes. She is also writing a piece on the social nature of implicit bias for a two-volume collection under consideration by Oxford University Press.  In summer 2013, she will return to Somerville College, Oxford for the second of a three-year appointment.

Dr. Cameron Buckner
 co-organized a workshop on animal cognition at Ruhr-University Bochum from June 28-30, featuring presentations by Louise Barrett (Lethbridge), Tom Beckers (Amsterdam), Thomas Bugnyar (Vienna), Josep Call (Leipzig), Julia Fischer (Göttingen), Tecumseh Fitch (Vienna), John Greenwood (CUNY), Louise Röska-Hardy (Dortmund), and Amanda Seed (St. Andrews).  
During his tour as a Alexander von Humboldt postdoctoral fellow, he also presented the papers "Functional Kinds" at a workshop on explanatory power at Ruhr-University, Bochum, "Dynamic Ontology" at the Munich Center for Mathematical Philosophy, "A Theory of Cognition" at the Berlin School for Mind and Brain, "Heuristics and Intelligence:  Realizing Turing's Vision" at the CiE Turing Centenary Conference at Cambridge University, and participated in the Philoweb 2012 workshop at WWW 2012 in Lyon with Chris Menzel, Steven Harnad, and Sir Tim Berners-Lee (inventor of the World Wide Web).  

 Dr. Cynthia Freeland spoke at a conference on Plato's Symposium at the University of Bergen in Norway in June. This was part of a multi-year project on Plato and Poetry at Bergen with funding from the Norwegian government. She also spoke on a panel at the Society for the Cognitive Study of the Moving Image conference in June, held at Sarah Lawrence College and NYU. She was the keynote speaker at the Rocky Mountain Society for Aesthetics Conference in Santa Fe in July. The volume of Essays in Philosophy she edited, titled "Aesthetics and the Senses", was published on August 1, including her introduction as well as her essay titled "On Being Stereoblind in an Era of 3D Movies." The issue can be viewed on-line at this address.

Dr. Helen Hattab presented a paper on June 22, 2012 entitled "Method and Mathematical Order from Zabarella to Hobbes" as part of a Symposium she organized on "Transforming Methods" for the History of Philosophy of Science Conference. She also gave a paper on "Analysis and Synthesis in Spinoza's Method?" at the Atlantic Canadian Seminar in Early Modern Philosophy, on June 27, 2012 Both conferences took place in Halifax, Nova Scotia. In addition, her book, Descartes on Forms and Mechanisms,  has just come out in paperback, and she is delivering the lecture "What Was God Doing Before He Created the World? Descartes' Surprising Answer" at the University of Cincinnati on October 5.

 Dr. David Phillips' book Sidgwickian Ethics was published by Oxford University Press in November 2011. It is also available through Oxford Scholarship Online. The book was the topic of a session at the International Society for Utilitarian Studies conference at NYU in August of 2012. Speakers at the session included Roger Crisp (Oxford University), Robert Shaver (University of Manitoba), the session organizer Anthony Skelton (University of Western Ontario), and Prof. Phillips who replied to their papers.

Graduate student Justin Olaguer presented a paper at the prestigious 2012 "Towards a Science of Consciousness" conference from April 9-14 at the University of Arizona, and attended with departmental funding. Justin's paper is entitled "Speech Projectivism," and the accepted conference paper evolved out of a term paper written for Dr. Joshua Weisberg's seminar on consciousness. In this paper, Justin argues that a projectivist view of speech perception is correct, supporting his view with empirical considerations. Congratulations, Justin!.


Professor Cynthia Freeland's recent book Portraits and Persons was the subject of an Author Meets Critics session on February 17th at the 2012 Central APA in Chicago. The session included comments by Paul Guyer (U of Pennsylvania) and Ronald de Sousa (Toronto).

Professor Helen Hattab's paper on "Suárez and Descartes: A priori Arguments Against Substantial Forms and the Decline of the Formal Cause" was published in the journal Studia Neoaristotelica Vol.8.2 in December 2011.
Dr. Hattab has also been invited to give a public lecture on "What Was God Doing Before He Created the World? Ancient Time Paradoxes and the Origins of Modern Time Concepts", at Texas Tech University in Lubbock, Texas at 7:30pm on February 2, 2012. She will also present her paper on "Descartes' Mechanistic Explanations as Mathematical Demonstrations" to the Philosophy Department at Texas Tech University on February 3, 2012.  More information about these talks can be found here.