Welcome to the Office of Communications
The Office of Communications promotes public awareness of the research, faculty, students and events within the College of Liberal Arts & Social Sciences. The team manages the College's outbound communications and online presence. We also assist CLASS constituencies on targeted communications projects that advance the College's priorities and initiatives.
Communications Contacts: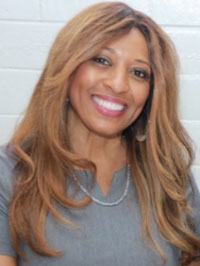 Toni Mooney Smith, MSC
Executive Director of Communications
713-743-9303
tymooney@uh.edu
Submitting News Items
Please contact Toni Mooney Smith, executive director of communications for the College of Liberal Arts & Social Sciences (CLASS), at 713-743-9303 or tymooney@uh.edu to submit news items for consideration.
Share Your News
We encourage advance notice regarding upcoming CLASS news items. Examples of news items include noteworthy achievements by faculty and students, new research grants, upcoming or recent journal publications, UH scientific symposiums/conferences, scientific breakthroughs, and interesting collaborations. 
News Placement
In collaboration with the Office of University Media Relations, CLASS will work to place news internally and externally. CLASS and UH Media Relations will strategize appropriate formats, targets and news vehicles to provide the best plan for each individual news item.
CLASS Media & News Contact
Toni Mooney Smith, MSC
tymooney@uh.edu
College of Liberal Arts & Social Sciences
713-743-9303
University of Houston Media Relations Contacts
Laurie Fickman
Office of University Media Relations
713-743-8454
Sara Tubbs 
sstubbs2@uh.edu
Office of University Media Relations
713-743-4248
Forms
CLASS Templates
Flyers
Power Point Presentations