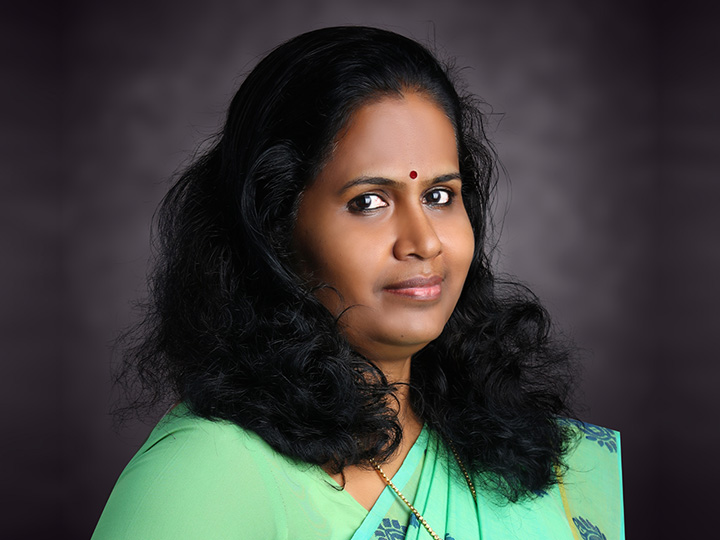 The University of Houston College of Liberal Arts and Social Sciences welcomes renowned scholar T. Vijayalakshmi as visiting professor of Tamil studies and the first Indian Council for Cultural Relations (ICCR) Chair of Indian Studies at UH. Dedicated to research and academic success, her arrival represents the ever-expanding educational outreach of the University of Houston and the impressive formation of cultural bridges between India and the U.S.
"UH is honored to host this ICCR Chair," said Michael Pelletier, executive director for the UH Institute for Global Engagement. "It is a significant achievement that highlights the importance of promoting Indian culture and language worldwide. It exemplifies our deep commitment to our partnerships with India and our commitment to global engagement."
UH President Renu Khator is the first Indian immigrant to head a premier research university in the U.S. since 2008. Signing a memorandum of understanding (MOU) March 29 with Consul General of India Aseem Mahajan, the University of Houston has created the ICCR Chair of Indian Studies. Khator noted that the agreement was destined to strengthen the cultural ties between both India and the United States. 
The ceremony was attended by multiple dignitaries, including the Consul General Mahajan, and Vijayalakshmi's appointment as chair is a significant step towards promoting cultural exchange and encouraging scholarly research in the field of Tamil studies.
"India is a global hub of business and culture as well as an ancient civilization that's rich in history, literature and architecture going back millennia," CLASS Dean Dan O'Connor said. "It's important to support these kinds of international partnerships for educating tomorrow's leaders, many of whom are students right now at UH."
UH will become one of only three academic institutions in the U.S. with such a chair. The university has a commitment for a $2 million gift from the nonprofit Houston Tamil Studies Chair, Inc. to establish a permanent chair of Tamil Studies in the future.
"In this accomplishment, the Tamil saying, 'yadhum oorey yavarum kelir' or 'all countries are one family,' is fitting," Pelletier, who formerly served as a U.S. Ambassador, noted. "UH recognizes that by learning globally, we are all better prepared to work together to solve the challenges that face our human family." 
As a visiting professor, Vijayalakshmi will play a dominant role in promoting cultural understanding and inspiring future generations to delve deeper into different aspects of Tamil culture. Through this appointment, Vijayalakshmi will share her expertise on what is considered by some to be the oldest language in the world for one semester at UH. She will advocate for Tamil arts, literature and language by researching with faculty, teaching students and giving presentations.
"Dr. Vijayalakshmi is a leading scholar of Tamil studies, and we are honored she will be teaching for the department of modern classical languages," Emran El-Badawi, department of modern and classical languages chair, said. "The course will educate students about the classical as well as modern aspects of Tamil language, literature and cultural issues. This speaks directly to the mission of our department and bodes well for the university's global vision."
She will teach a special topics section of World Cultures and Literatures (WCL), offering an overview of Tamil history and contemporary issues in conjunction with the evolution of literature and language in WCL 3397.
"Learning the Tamil language is not only about the cultural heritage of Tamil people but also the global human being," Vijayalakshmi said. "Teaching Tamil to people in America can foster a greater understanding and appreciation of the history, culture and traditions of the east. I strongly believe that my appointment to this chair may improve the relationship between the west and east by promoting cross-cultural understanding and appreciation."
Vijayalakshmi has been recognized through many awards and honors from international organisations and  Indian organisations for her contributions to Tamil culture and language. Active in several non-profit organizations in India, Vijayalakshmi promotes women's literacy and empowerment as well.