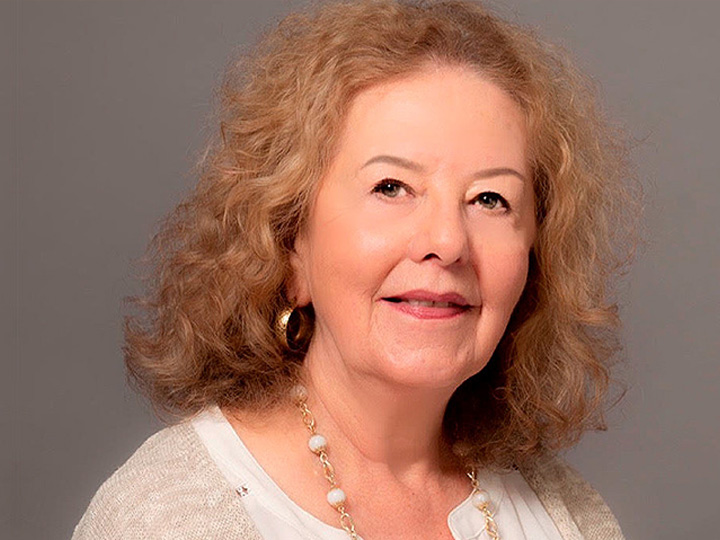 On April 24, renowned scholar Ruth Enid Zambrana delivered the 16th annual John P. McGovern Lecture on Family, Health and Human Values at the UH College of Liberal Arts and Social Sciences. Zambrana's lecture, titled "Revisiting the Role of Family and Community Health," shed light on the historical and current impacts of inequity within the U.S. health care system.
"One of the important things in the United States is that we are all very concerned about everyone's inequity," Zambrana said. "Everyone suffers in this country because we are not an equitable nation. We are not built on an equitable foundation."
A distinguished professor at the University of Maryland, Baltimore, Zambrana cited research that highlighted the staggering number of uninsured individuals in the United States. In 2021, 28 million people were uninsured — roughly 8.6% of the nation's population. Texas stood out with the highest percentage of uninsured people at 18%. Within that group, Hispanics constituted the largest racial demographic.
These disparities continue to prevail within the health care industry, affecting the accessibility of primary care, preventive medicine and public health initiatives for families and communities. "Family and community medicine is the least paid and the least prestigious form of medical care. Yet, it is the most important if we really are going to have a healthier nation," Zambrana remarked.
Zambrana stressed that the future of health care access rests on the shoulders of the next generation of leaders. Addressing the challenges ahead, she outlined the need to establish a new agenda for racial and ethnic populations, noting that while achieving a healthier nation is possible, it will require time and concerted efforts.
She was also awarded the esteemed John P. McGovern award for her exceptional contributions to the field.
Encouraging attendees to focus on collective values rather than individual ones, Zambrana placed significant emphasis on respect, compassion and a genuine desire to enhance the lives of those most disadvantaged. The McGovern endowed lecture series was established in 1999 by John P. McGovern, M.D. The annual lecture brings attention to experts with notable expertise in the areas of family, health and/or human values.
Zambrana's lecture was delivered in-person at the University of Houston to an audience comprising both campus and community members. The event was also streamed online for virtual attendees, and the recording is available for viewing online.