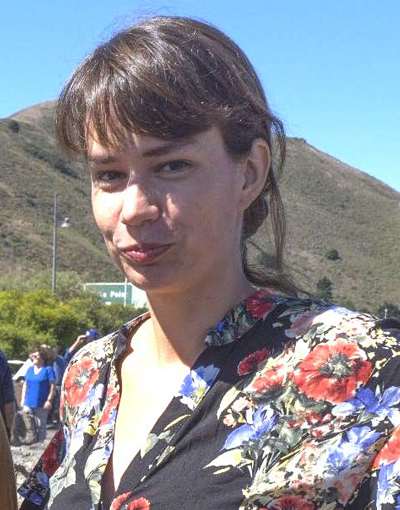 The College of Liberal Arts and Social Sciences Department of Hispanic Studies is pleased to announce that Valentina Jager, a Ph.D. student in Spanish with a concentration in creative writing, has received the Artadia Award. This recognition comes with a $10,000 grant in unrestricted funds. 
Artadia, a nonprofit grantmaker and nationwide community of visual arts curators and patrons, awarded Jager the Artadia Award in Houston earlier this month. To be eligible for the award, visual artists must have lived and worked in Harris County for a minimum of two years. Jager is a performance artist, writer and sculptor. 
"Valentina also belongs to a new group of students who are completing an interdisciplinary Ph.D. in Hispanic studies and art. These students simultaneously work on two types of creative endeavors—creative writing, and visual art—and serve as teaching assistants in both departments," said Maria E. Solino, department chair and professor in the Department of Hispanic Studies.  "Valentina is a great example of the high-quality graduate students applying to our Ph.D. program at UH, drawn by the opportunity to showcase their talents both as writers and as visual artists." 
According to the Artadia website, judges in the competition include Ashley DeHoyos, curator at DiverseWorks, and Rebecca Matalo, curator at the Contemporary Art Museum Houston. 
"Valentina's award speaks very loudly about the kind of students that our program attracts: the best of the best," said Paola Arboleda-Ríos, instructional assistant professor and interim graduate director in Hispanic studies. "It also shows how important it is to create bridges between disciplines within UH and to keep offering and supporting groundbreaking programs, like the interdisciplinary one between Hispanic studies and visual arts. Valentina is one of the first students who will graduate in this modality". 
"Finally, this particular award underscores the focus on community service that the director of the Ph.D. in Spanish with a concentration in creative writing, distinguished professor Cristina Rivera Garza, envisioned," Arboleda-Rios said. "Our students have direct connections and involvement, in many creative ways, with UH and the Houston community at large."