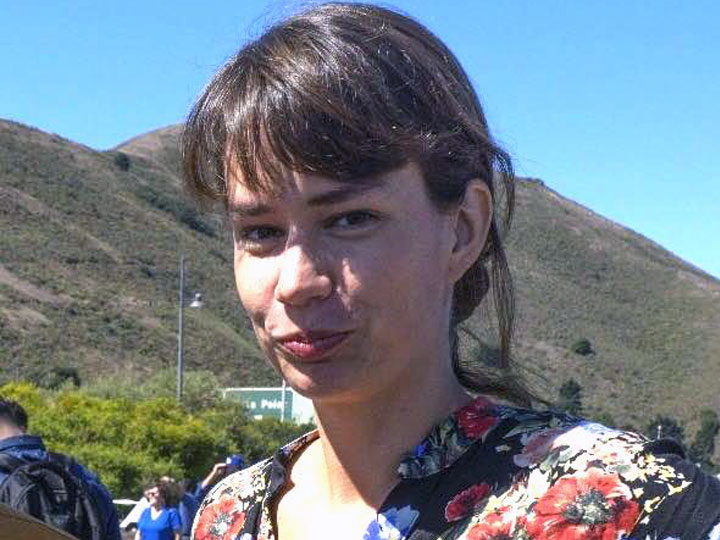 The University of Houston College of Liberal Arts and Social Sciences (CLASS) is pleased to announce that Valentina Jager, a student pursuing an interdisciplinary Ph.D. in Spanish with a Concentration in Creative Writing and Visual Arts, has been awarded a prestigious grant for emerging artists and writers in Mexico.
The grant is awarded by The National Fund for Culture and Arts (Fondo Nacional para la Cultura y las Artes, FONCA), a public agency of the Mexican federal government and the Mexican National Council for Culture and the Arts.
"Highly competitive and much-coveted, FONCA grants have been fundamental in the rise of new generations of Mexican writers, said Cristina Rivera Garza, Ph.D., a 2020 MacArthur Fellow and founder and director of the Department of Hispanic Studies Spanish doctoral program with a concentration in creative writing. "These one-year-long grants provide emerging writers with a monthly allowance and the close guidance of a team of experienced writers through workshops."
Prominent Mexican writers in English translation, such as Guadalupe Nettel or Julian Herbert, were FONCA fellows.
"Valentina's work is innovative, transgressive, fresh," said Dr. Rivera Garza. "She brings her ample experience in visual arts to cross-genre projects that articulate with pressing issues of our times. In addition to a much-needed translation of iconic writer Theresa Cha's Dicteé, Valentina is now working on a piece involving the Sam Houston National Forest."
Jager holds a BA in visual arts from the National School of Painting, Sculpture and Engraving in Mexico City and an MFA in Art in Context at the Universität der Künste in Berlin, Germany. She has been an artist in residence in both the US and Europe, has received numerous scholarships and grants, has published 11 poems, and presented solo exhibitions.
The FONCA lists its goals as supporting artistic and cultural creations of high quality, promoting and disseminating culture, increasing the country's cultural wealth, and preserving and protecting the nation's cultural heritage.