January 18, 2017
Congratulations to Dr. Anny Castilla-Earls, who won an NIH grant to examine language loss in bilingual children.
November 14, 2016
Dr. Chatwara Duran was profiled in the Daily Cougar about her research project on language and identity: "Digital and Physical Inroads to Sustaining Scholarly-Community Rapport: Toward a Research Collective for Writing, Community, and Global Culture."
August 25, 2016
Congratulations to Dr. Ferenc Bunta, whose research on how bilingualism affects speech and language acquisition in children with hearing loss was featured in the CLASS newsletter.
May 5, 2016
The Linguistics Consortium met for a happy hour to celebrate the end of the semester and to learn about each other's research.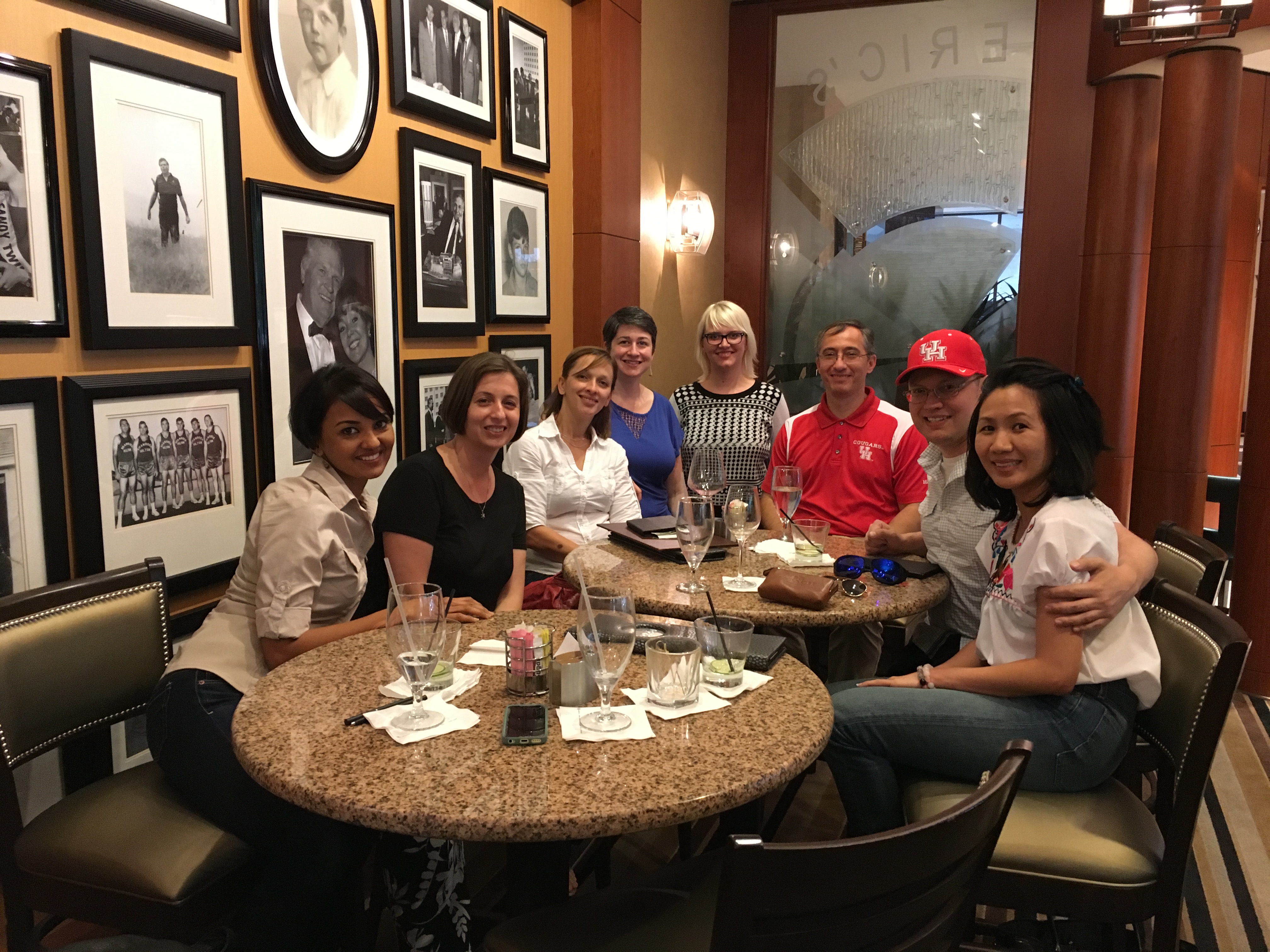 December 13, 2015
Congratulations to Dr. Chatwara Duran, who was featured on ABC13 speaking about African American Vernacular English (AAVE)!