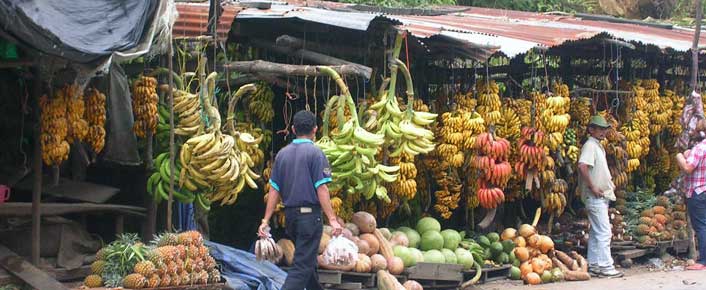 Home to over 500,000,000 people, Latin America has an ancient history, vibrant culture, and is one of the U.S.'s most important trading partners. Economic and cultural exchange is constant, political relations enduring, if often strained. Spain colonized the American southwest (and elsewhere) and ever-larger numbers of Americans are of Latin American descent, yet many in the U.S. remain unaware of our nation's deep historical connections to Mexico, the Spanish-speaking Caribbean, and many other parts of this large, complex region.
The Latin American Studies Minor and Program aims to encourage study of and participation in programs about an area vital to the history, economy, and culture of city of Houston, the state of Texas, and the Southwest region. This 18-hour interdisciplinary minor offers students the opportunity to study Latin American countries and cultures in breadth and depth by requiring a basic set of courses that speak to historical, political, economic, social, and cultural trends. We define Latin America broadly to include not only the southern parts of North America, Middle and Central America, as well as South America, but include the Spanish-speaking Caribbean as well, and consider the history and cultures of Latinos in the U.S. also relevant. Students must take LAST 3300 (Latin American Studies: Interdisciplinary Perspectives), courses in two or more disciplines, and finish with an independent study research project, internship, or 4000-level course in the student's specific area of interest.
In addition to the minor, the Latin American Studies Program promotes activities such as speakers, conferences, films, and cultural events relating to Latin America for students, faculty, and the Houston community as well as encouraging participation in study abroad programs for students and faculty. To that end, while the program has no language requirement, we strongly encourage Spanish-language study (and students with majors in CLASS fulfilling the language requirement should consider doing so in Spanish).