Dr. Austin Bigley Wins National Space Biomedical Research Institute Award
HHP Alumnus Austin Bigley has been selected to receive a National Space Biomedical Research Institute (NSBRI) award as part of the First Award Fellowship Program. Austin's research proposal entitled "The Role of Microgravity and Stress-related Humoral Factors in Dysregulated NK-cell Function During Spaceflight" will be carried under the guidance of HHP faculty Dr. Simpson.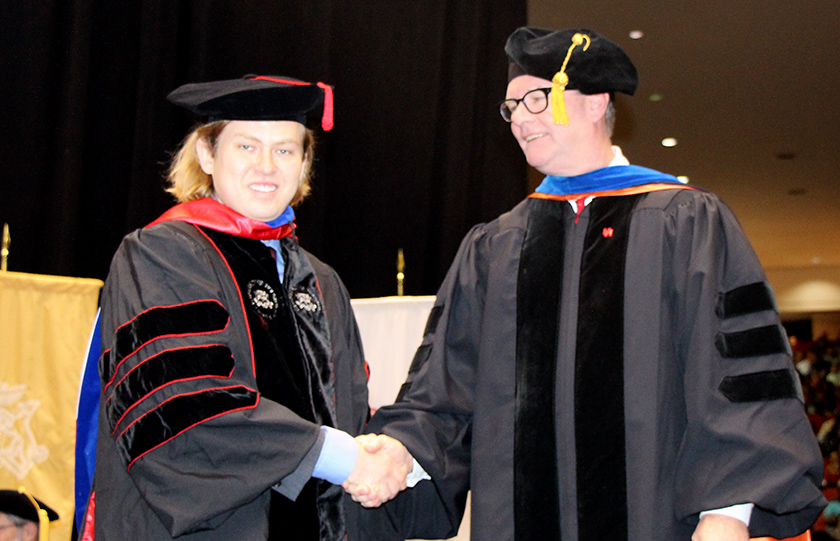 A file photo of Dr. Austin Bigley during his graduation after being hooded by HHP Chair Dr. Charles Layne


The

National Space Biomedical Research Institute's (NSBRI)

First Award Program provides support for academically talented young scientists to conduct space-related biomedical or biotechnological research that supports the Institute's goals. The program offers young scientists the opportunity to manage their own space-related biomedical research project while continuing to learn from an experienced faculty mentor. Participants become a part of one of NSBRI's research teams and also receive introduction to NASA Johnson Space Center's research facilities and program.