Dr. Cottingham's Research to Help Improve Disability Youth Sport Participation Funded by NCAA
HHP faculty Dr. Michael Cottingham's research on sport participation rates of youth with disabilities recently received funding from the National Collegiate Athletic Association (NCAA).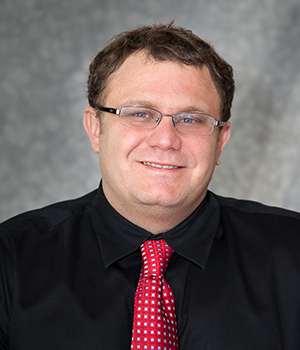 Dr. Michael Cottingham
The NCAA wants to examine the potential sport participation pool of youth with disabilities to educate the NCAA Student-Athletes with Disabilities Subcommittee on the landscape of disability sport participation and what sports are represented. Participation in collegiate disability sport has three primary feeder systems and an additional smaller feeder; domestic youth programs, international youth and young adult programs, military service, and to a lesser extent, young adult and later life traumatic injury and illness. The least studied area of these is youth sports.
For this reason, the NCAA selected Dr. Cottingham and UH Adaptive Athletics to determine disability youth sport participation. The task has been rather daunting as no database exists for organizations that provide disability sport for youth. Staff and students funded involved in the research project are systematically identifying programs state-by-state that provide disability sports and are engaged in systematic efforts to contact and survey programs providing sports and opportunities as diverse as blind swimming, wheelchair tennis, amputee running and youth triathlons and dance programs. The data collected will help researchers and practitioners understand the size, scope, focus, makeup, and direction of disability youth sport.
Speaking about the funding from NCAA, Dr. Cottingham hoped that these findings will become an integral component of efforts by the NCAA to provide more opportunities to athletes with disabilities.
This research is even more timely as the Eastern College Athletic Conference (ECAC), an NCAA member conference, has taken steps in the last two weeks to recognize and include athletes with disabilities as well as introduce divisions for athletes with disabilities. Dr. Cottingham anticipates that this data will also help future efforts to recruit athletes with disabilities by conferences new to disability sport.
Learn more about Dr. Cottingham's research on his website
About the National Collegiate Athletic Association (NCAA)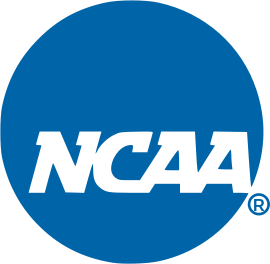 The NCAA comprises of more than 1,100 colleges and universities in Division I, Division II and Division III who collectively invest in improving the experiences of student-athletes and supporting their success on the field, in the classroom and for life.

Visit the National Collegiate Athletic Association (NCAA) website
About the Eastern College Athletic Conference (ECAC)
The Eastern College Athletic Conference (ECAC) is a college athletic conference with over 300 NCAA Division I, II and III institutions. It describes its mission as initiating, stimulating, and improving the intercollegiate athletics programs for student-athletes, and to promote and develop educational leadership, athletics excellence, and athletics participation.

Visit the Eastern College Athletic Conference (ECAC) website