MAT Program Faculty Featured on the Sports Medicine Broadcast
HHP faculty Dr. Josh Yellen and Dr. Mark Knoblauch  answered questions about the Master of Athletic Training Program on the Sports Medicine Broadcast: A Podcast to Promote Athletic Training.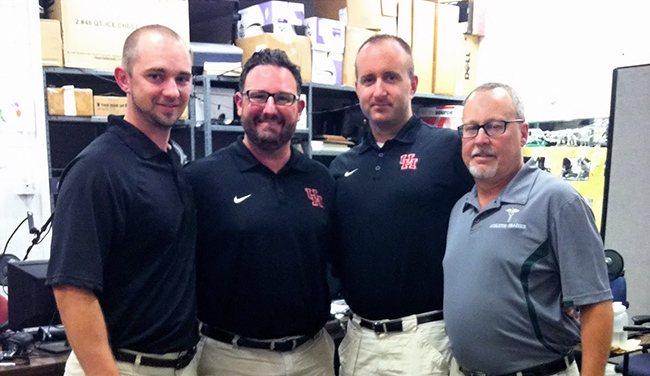 (from left) Jeremy Jackson, Dr. Josh Yellen, Dr. Mark Knoblauch and Bill "Doc" Hale.
Drs. Yellen and Knoblauch answered questions from students in the studio and on twitter on the 2 hour long podcast which was broadcast live on Youtube. Sports Medicine Broadcast is a podcast that has interactive discussions with people in Sports Medicine related fields, to improve the practice of sports medicine, connect students with the real world and promote Athletic Training. You can watch the entire podcast below.