HHP's 2013 Welcome Back Week Events: Free T-shirt, Cookies, iPod and a Block Party
HHP's welcome back week features events and free goodies to start off the semester with a bang. Check out the schedule of events below:
Tuesday, Sept. 3, 9am - 3pm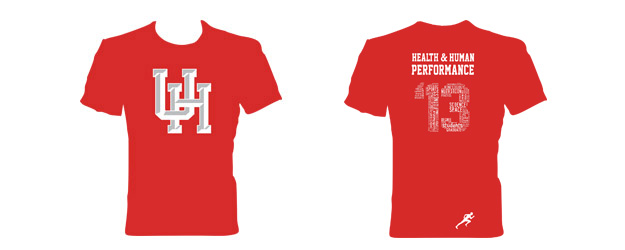 The event kicks off with a free t-shirt if you like us on facebook, look for HHP's booth in the garrison building along the student lounge from 9.00 am to 3pm.
Wednesday, Sept. 4, 9am - 3pm
A free fitness consultation with our Physical Activity faculty at the garrison building entrance from 9am to 3pm.
Thursday, Sept. 5, 9am - 3pm
On Thursday, you can get a free brownies, cookies and a ticket for a chance to win an iPod or two cameras. Shastas cafe is in the Cameron building at Cullen and Wheeler.
Friday, Sept. 6, 11.30 am - 3pm
The welcome back week culminates in a grand block party near the Garrison building entrance from 11.30 am to 3pm, wear your new hhp t-shirt and you can have free hotdogs and hamburgers. The iPod raffle winners will be announced at noon.