HHP Educational Showcase 2012
The Department of Health and Human Performance held its annual Educational Showcase on Wednesday October 31, 2012 in Garrison Gym from 9-11 am.

HHP faculty and their undergraduate student, who participated in the summer 2012 curriculum development program, presented posters that chronicled the improvements and innovations incorporated into their class(s) as a result of the summer program.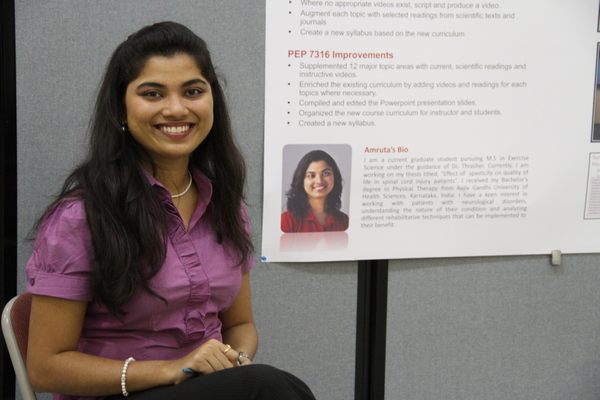 A smile for the camera: HHP grad student Amruta Dongare with her poster

The purpose of the showcase is to foster student engagement by providing them a small glimpse behind the curtain regarding how their college courses are constructed.
Below are some images from the event.
Images from GSRD Fall 2012
Click on the thumbnails below to view images: