HHP in the News: Health and Human Performance - A Way of Life
HHP student Jensiné Norman was featured in an article in The Ultimate Eastend and the Houston Chronicle about students preparing for careers and motivated by their passion for others. The article highlighted the various academic and research options available in the department for students that wish to make health and human performance a way of life.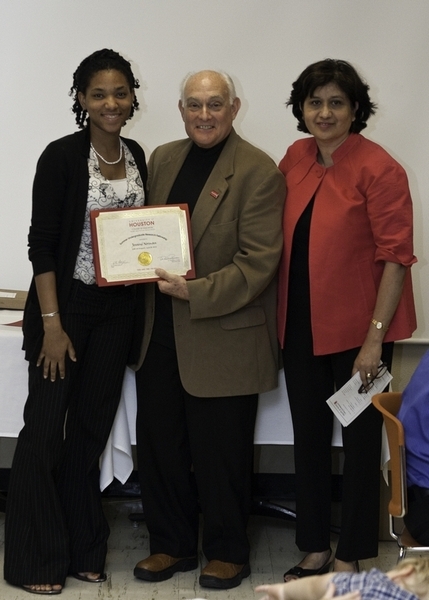 Jensiné Norman pictured here receiving the outstanding student award from Dr. Bloom and Dr. Olvera
Below is an excerpt from the article:
Norman is enjoying her UH studies. "I recommend the HHP department. Most of the faculty that I have worked with are true examples of what it means to live health and human performance. They have so much school pride and they are knowledgeable about their subjects. I also enjoy the integration of technology in our field," she says.
Read the entire article on the Ultimate Eastend website