HHP's New Wii Studio.
The HHP department recently opened its new Wii studio. The studio will be utilized by the Wii Performance class (PEB 4197) during the fall semester. The Wii Performance class is part of HHP's Activity Program. Equipped with 10 Wii stations, the studio and the class have proven to be very popular among students.
Below are some images from the studio
The Wii studio has won rave reviews both on and off campus and has attracted a lot of media attention. below is a clip of the wii studio being featured in a segment on Houston's WB39 news.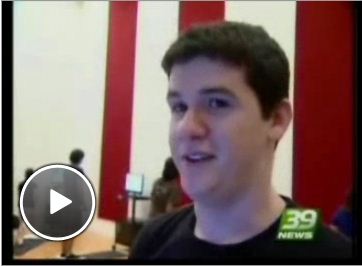 Click here to read more about HHP's Wii studio in the media.