HHP Adjunct Faculty and NASA Scientist Dr. Bloomberg, to Help Lead Space Research Team.
Senior research physiologist at NASA Johnson Space Center and adjunct HHP faculty Dr. Jacob J. Bloomberg has been has been reappointed associate team leader of the Sensorimotor Adaptation Team of the National Space Biomedical Research Institute (NSBRI).
Below is a excerpt from the press release announcing the appointment, click here to read the full press release (pdf).
As associate team leader, Bloomberg will help manage scientists conducting nine projects at six institutions. Projects focus on finding solutions to the coordination and perceptual disturbances experienced during and after space missions as a result of neural adaptation to spaceflight. Research findings will be beneficial to people who suffer from balance disorders on Earth.
About the National Space Biomedical Research Institute: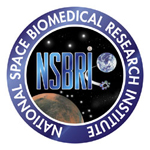 The National Space Biomedical Research Institute is working on countermeasures to the health-related problems and physical and psychological challenges men and women will face on long-duration missions. The research consortium's primary objective is to ensure safe and productive human spaceflight.
Projects also address key technologies required to enable and enhance exploration. In particular, NSBRI scientists and physicians are developing technologies to provide medical monitoring, diagnosis and treatment in the extreme environments of the moon and Mars.
NSBRI discoveries impact medical care on Earth. While solving space health issues, the Institute is transferring the solutions to patients suffering from similar conditions, including osteoporosis, muscle wasting, shift-related sleep disorders, balance disorders and cardiovascular system problems.
Visit The National Space Biomedical Research Institute website