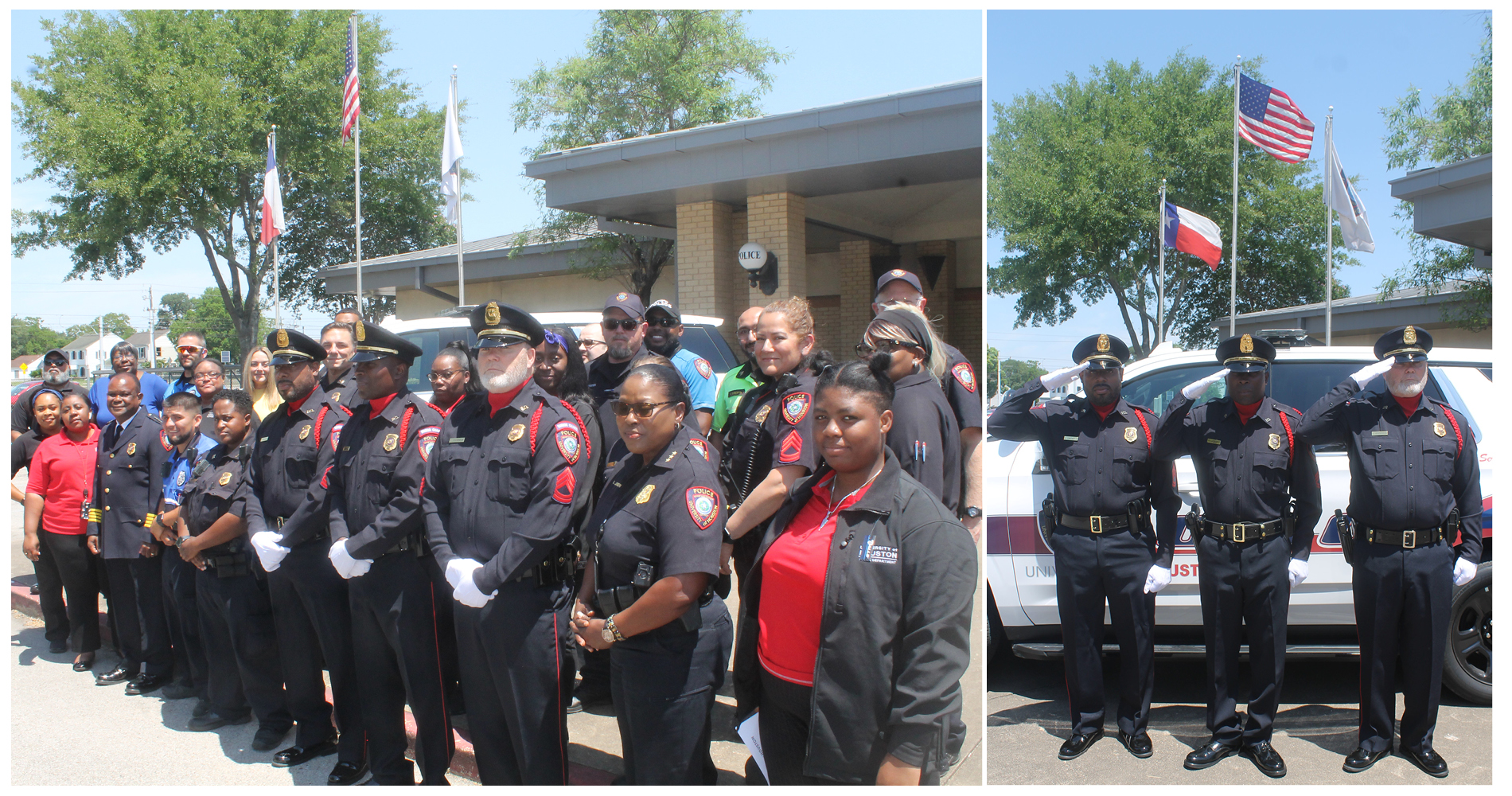 The University of Houston Police Department held a moment of silence during National Police Week to honor and pay homage to those who gave their lives in duty. 
National Police Week was established by a joint resolution of Congress in 1962 and is aimed at paying special recognition to law enforcement officers who have lost their lives in the line of duty. 
"Law enforcement is one of the most difficult professions in our country, and I've known many officers who've lost their lives in the line of duty," said UHPD Chief of Police Ceaser Moore. 
"We need to remember them, honor them, and also honor the officers who are still doing the job today and give respect to what they do on a daily basis." 
Moore added that the university's police department recognizes UHPD officers with lifesaving awards and sends officers around the country for training.  
"We try to make sure that we reinforce the idea that they're important all the time in our daily decisions each and every day," said Moore.