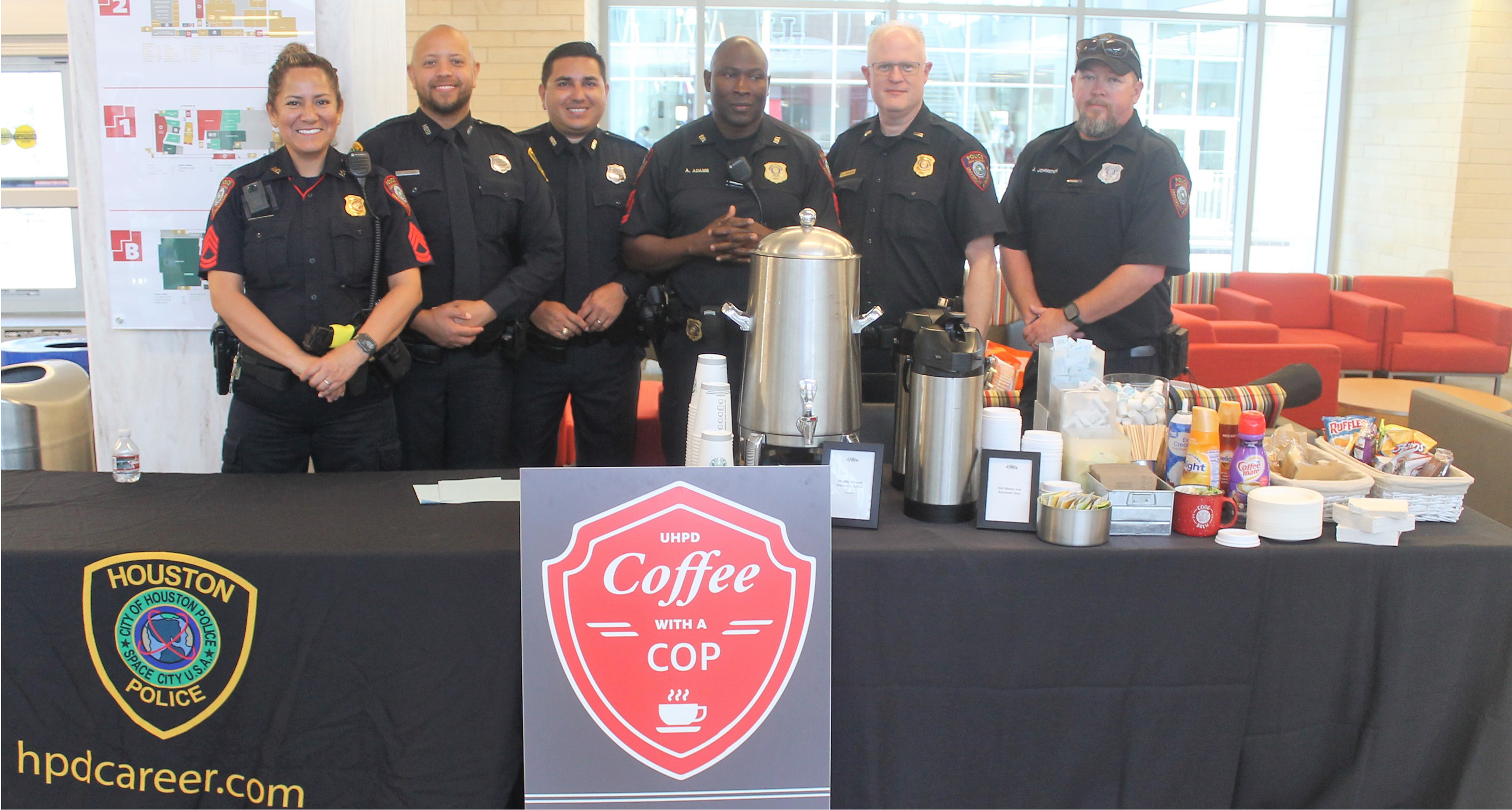 The University of Houston Police Department held its monthly meet-and-greet event in July at the Student Center. The event, previously called UHPD and Me, has been reintroduced with its original name, Coffee with a Cop.

This aligns this important community outreach event with the national initiative of Coffee with a Cop.

The national initiative started in 2011, with UHPD holding its first Coffee with a Cop event in 2014. Eight years later, the initiative is as strong as ever.

UHPD Seargeant Dina Padovan said the goal of Coffee with a Cop is to humanize the badge and connect officers with faculty, staff, and students. She hopes the event can break down any walls people may have put up when thinking about UHPD.

"We can build that partnership together and keep this campus safe together," said Padovan.

The hour-long event drew students, faculty, and staff, with attendees becoming more knowledgeable about UHPD and its services.

Vedant Dilip Patil, a graduate student getting his master's in industrial engineering, stopped by the event to meet UHPD officers. Patil said it's important for UHPD officers to make the effort to get to know the community they are patrolling and appreciated meeting some of them.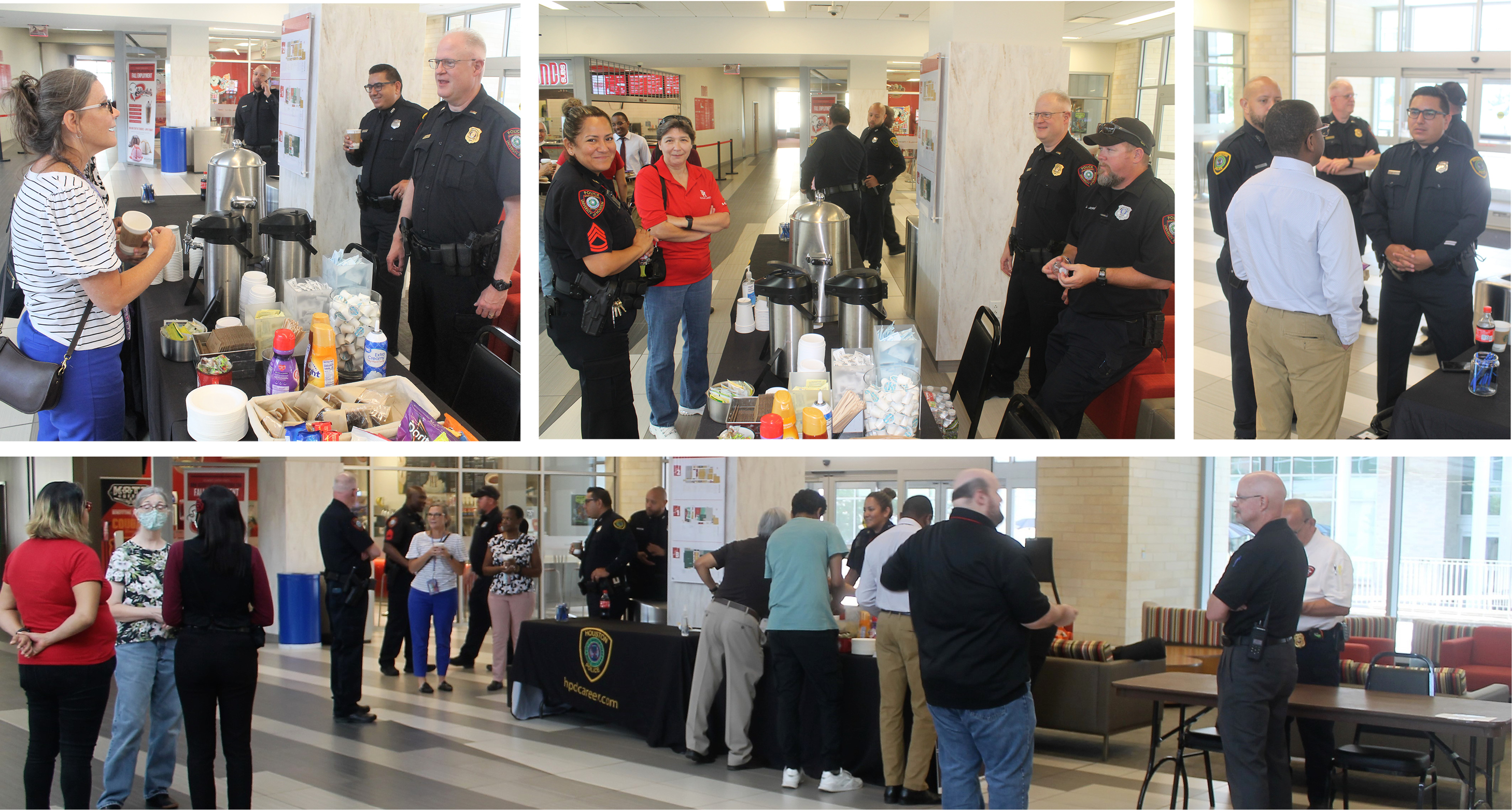 MD Anderson Library Manager Christopher Allen echoes Patil's words.

"This [event] is good because you get to learn about the people who are helping protect the community," said Allen.

Conversations between UHPD and the university community are a big reason why UHPD hosts this event monthly. UHPD provides coffee, hot teas, and baked goods to attendees.

Padovan said baked goods are a good conversation starter between attendees and officers.

"It's a simple muffin to a conversation about the weather, and then a conversation about how to stay safe on campus, and then that conversation leads to, 'I feel comfortable calling over to the police department to report some suspicious activity,'" said Padovan.

The next Coffee with a Cop is scheduled for August 9th from 10 – 11 am in the Student Center South.